Greek small business owners in Melbourne's famous Hellenic precinct, in Eaton Mall, Oakleigh, are currently demanding rent and land tax relief in the face of the government's crippling business trading restrictions aimed at stopping the spread of coronavirus.
Neos Kosmos visited the Greek Oakleigh shopping precinct between 12pm and 1pm on Thursday. Eaton Mall, with its rows and rows of Greek restaurants – usually bustling with life and entertainment – was virtually empty.
One trader and a nine-year-old girl played football among the outdoor dining settings, eerily quiet, without the lunchtime diners enjoying their meals to the sound of Greek music and surrounded by the aromas of moussaka and souvlaki.
Now empty and surreal, brothers Chris and Thomas Droutsis told Neos Kosmos that the drop in customers this week was unprecedented for their family business, Limnos Butchers, that has been operating near the corner of Portman Street and Eaton Mall for 10 years.
READ MORE: Eerily quiet in Oakleigh where coronavirus lockdown is keeping crowds at bay
"We've seen nothing like this," Chris said.
Mr Droutsis said business was down 60 per cent in a four-day period between Monday 23 and Thursday 26 March.
He said he had already laid off staff and expected to lay off more if the government didn't help.
"We need money to survive," he said.
One of his employees, who did not give his name said, small businesses also needed state government land tax relief.
He said stage four restrictions would see businesses, like butcher shops, closed down.
Rent prices in Oakleigh's entire shopping precinct, including the Oakleigh Central shopping centre at the top of Eaton Mall, vary, but Greek small business traders agreed rents were high at the best of times.
Michelle Mendes, owner of women's boutique, located in the heart of Eaton Mall added a bit of cheer to the glum setting by playing football in the empty mall with nine-year-old schoolgirl Khloe, when Neos Kosmos spoke to her.
READ MORE: Oakleigh is among the areas where the owners just won't sell
Ms Mendes said she had been running the business for six years and her rent for her boutique space was $6,000 a month.
"The rent here is astronomical," Ms Mendes said, adding that Wednesday was her last day of trading and she spent Thursday protecting her stock by covering women's wear and accessories in thick plastic.
She said yesterday was her last day of trading and she spent today protecting her stock by covering the women's wear and accessories with thick plastic.
Ms Mendes said she didn't know when her boutique would resume trading, speculating it could be months.
Next door to Ms Mendes' boutique is the Monastiraki group of shops. The owner of the recently-opened, The Fresh Press, which has mall frontage, said he was lucky he had the business.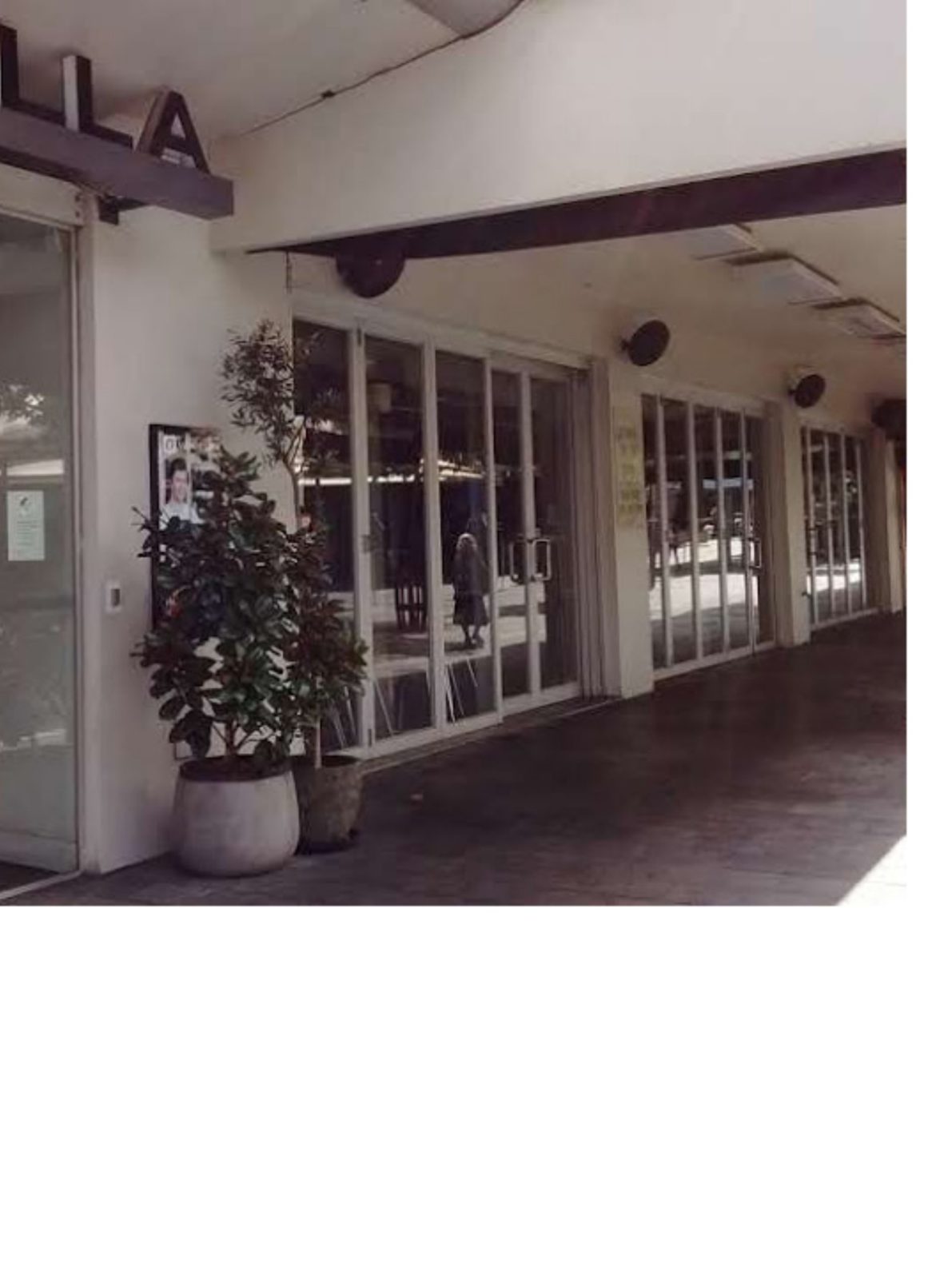 Michael Kambouris, 28, said if he had not opened his takeaway beverage and snack food business five months ago, he would have been working in hospitality and most probably have been sacked this week like thousands of others.
He said business at his Oakleigh takeaway had dropped slightly from 120 customers he would normally get in the four-day period, to 105.
Mr Kambouris said it was mainly the big restaurants in Eaton Mall that were loosing the most money.
"It's more the big boys" he said.
At the time of writing, the federal and state governments were working on ways to provide rent relief for businesses decimated by the recent business trading restrictions designed to halt the coronavirus.
The Victorian Government has announced land tax deferral for non-residential landowners. The State Revenue Office will contact all taxpayers who are eligible
The world is looking like a different place as government's shut down areas to prevent the spread of coronavirus. Do you have a photograph to share? Send it to editor@neoskosmos.com.au