Greek traders in Oakleigh's famous Greek precinct, Eaton Mall, and surrounding streets, where optimistic last Thursday, that trading would improve as more shops reopened and winter passed.
One veteran Melbourne restaurateur even suggested that traders start planning now for celebrations to mark the 200-year anniversary of the Greek War of Independence in 2021.
Fresh Press owner, Michael Kambouris, whose business is in front of the Monastiraki group of shops and faces Eaton Mall, said he was optimistic.
"Confidence is growing and business is coming back," Mr Kambouris said, having employed one staff member for the takeaway coffee and snacks business which has "held well" since the restrictions were put in place. He urged people to support neighborhood business and shop locally.
For Mr Kambouris, the future looks bright. "One hundred per cent things will get better," Mr Kambouris said. "It will get back to normal before Christmas. Once summer hits again, everything will be back to normal.Confidence is growing."
He said he knew this because there were more people walking in the mall and shops like nearby Oya Japanese restaurant, which reopened last week and Vanilla reopened on Monday, 4 May.
Last Thursday, Vanilla staff were busy getting the Eaton Mall restaurant ready to reopen after its closure for more than a month.
READ MORE: Decorated mural artist wants to honour the community of Oakleigh
Hunky Dory manager, George Tsoronis, said he was also optimistic business would improve.
He said his Eaton Mall store had been operating takeaway since the start of the lockdown and kept most of the staff employed. He was also looking to offer extra shifts. He said he agreed with the Jobkeeper program and hoped a vaccine would be found soon.
Mr Tsoronis said this was the worst drop he had seen in trading in his 30 years in the hospitality sector.
"It's a new thing for everyone," he said. "Who would have expected this in our lifetime?"
Mr Tsoronis said Oakleigh restaurants had rich menus including fish, chicken, meat, souvlaki, and many cafes.
"It's a vibrant place," he said "I'm sure it's going to go back to normal soon. People come from all over Melbourne."
READ MORE: Neos Kosmos supports Greek restaurants that are open for business: See our jumbo guide
Retired Greek hospitality veteran Jim Pothitos, who owned the Greek Deli and Taverna on Chapel St, South Yarra, for 30 years and acted for traders there, said Oakleigh needed to start planning activities to mark the 200-year anniversary of the Greek War of Independence from now.
"It's not a one day thing anymore," he said.
Mr Pothitos said Australia started celebrating its bicentennial leading up to 1988, and then for the entire year. That's what Greece was doing, he said. Now retired, Mr Pothitos was a cosultant for the Oakleigh Village Traders Association two years ago when he helped bring 20 Hellenic Presidential Guards (Evzones) to Oakleigh, in 2018. He said that up to 15,000 people had gone to Eaton Mall specifically to see them, and suggested they be brought back next year.
But not all traders are optimistic about the future.
Alex Brother's Jewellers were limiting their trading times. Another trader, who didn't want to be identified, said they had given up on face-to-face trading and were going online. Some food shops reported that business was just "okay".
READ MORE: Oakleigh's Greek strip suffering as a result of coronavirus crisis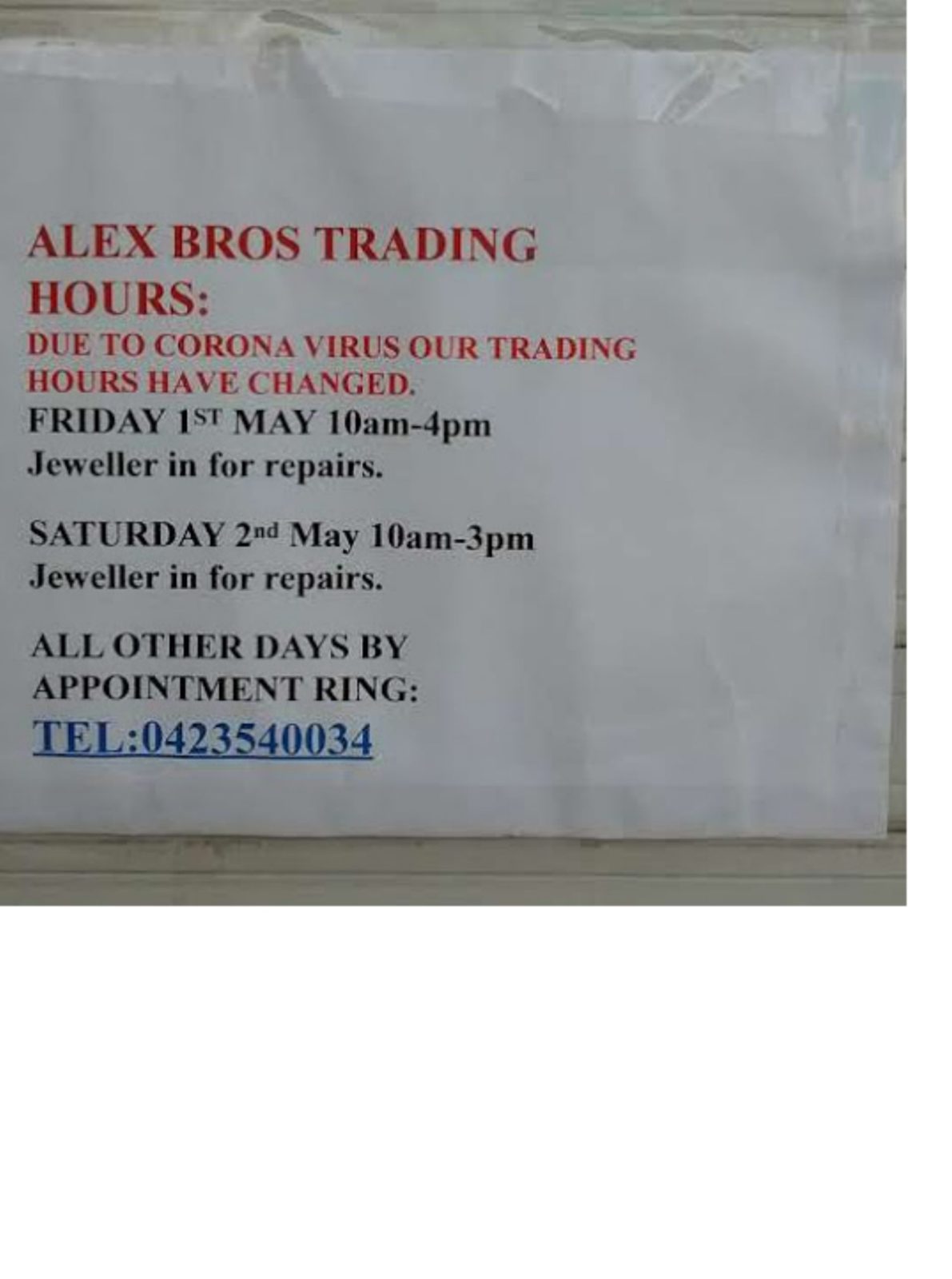 Oakleigh Village Traders Association president Anna Sfrantzis said more Oakleigh businesses were reopening and traders had to tackle the drop in winter trading, before they looked to summer.
Ms Sfrantzis said her organisation represented 360 businesses in Oakleigh, including about 50 Greek businesses, and there were considerations to look towards organising events to celebrate the 200-year anniversary of Greek Independence next year by kick-starting events from 2020.
Like other traders, she said she had never experienced anything like the decrease in trade since COVID-19 restrictions had been put into place.
"Never before in my life time," Ms Sfrantzis said.
"I hope I don't see it again."