The impact of coronavirus comes in different forms and shapes. While everyday life changed drastically across the globe, personal plans were postponed, many had to hastily return home, some have also tragically lost people close to them, while others have deeply felt the effects of the pandemic in the professional realm,
Nadia Tass' experience ticks all the above boxes.
The Greek-Australian filmmaker had already spent a couple of months working in Los Angeles when she caught the last available flight to Australia at the end of March.
It was a purposeful choice, she says, as she wanted to be with her husband, but mainly because of her elderly mother. Soon after, her oldest son with his fiance also travelled from the US to the family base in Melbourne.
"The way I'm with my mother wanting to be sure she's safe, I think that way [my son] John feels about my husband and me. So it was a choice on their part to come back here and survive this period together as a family," she told Neos Kosmos.
"I knew I had to come home and at the same time I was pressuring my young son, Christopher, to come home. He's stayed in Seattle and I'm texting him every day".
It was a hard decision either way, amidst unfinished business and following the tragic loss of a dear colleague.
READ MORE:   Could emotional memories of the coronavirus crisis trigger our future behaviour?
"THE VIRUS IS KILLING PEOPLE IN MANY DIFFERENT WAYS"
Just a few days before Ms Tass' departure, the protagonist of her New York play that they were preparing to move to another theatre, died after contacting COVID-19.
A bit later, she would also receive sad news of two more colleagues who had also lost their lives; a playwright she was in talks with for collaboration also died from the virus, and a theatre director friend, who was suffering from a different disease died because "her problem could not be addressed because of the coronavirus madness" overburdening the health care system.
"It [the virus] is actually killing people in many different ways.
"It's not just people who get the virus, but also others who have something else and cannot be attended to".
For the Greek Australian filmmaker, the fact that she's experiencing second hand the devastating impact of the pandemic on acquaintances and friends from all over the world, comes as a reflection of the global outreach of the virus.
COMPULSORY ISOLATION ALTERS THE COURSE OF CREATIVITY
Upon arriving in Melbourne, Ms Tass was required to self-isolate at home for 14 days as the mandatory hotel quarantine for returned travellers had not yet come into effect.
"I was able to stay in my house but had very strict supervision from my family. There were certain areas I was permitted to be in –  my bedroom and my study that was all.
"They used to take it in turns to cook and put the plate of food outside my door… I was in prison!" she says laughing.
"So I wasn't allowed in the common areas and[…] I wasn't allowed in the kitchen and that's hard for a Greek person."
READ MORE: 10 things to do: Keep calm and think Greek
Her two-week stay at home was dedicated to catching up on work and reaching out to friends to check they were coping well.
Ms Tass has been determined to work out out how to finish a film she was making while in the US.
But directing a film from distance is quite challenging on its own, what's more for this specific documentary following the life of Oleg Vidov, a top actor in the former USSR, across different continents.
"The week before I left [from Los Angeles] I had a shoot in Moscow on Skype, and a shoot in New York and then one I went to in San Jose, California."
Planning processes are still ongoing for the work from home arrangements.
"I get on Skype and Zoom and we're trying to work out how some of the shooting can take place without someone being there except the cameraman under my instructions."
After Ms Tass completed her compulsory self-isolation, the idea for a new creative film project was born.
"We're telling this story of an individual family and how they're surviving within the physical isolation period.
"We started talking over dinner and David, my husband, came up with the idea and we're in the process of putting it together.
The main and only actors are them four living under the same roof, Nadia, David, their son and his fiance with the family's dining room transformed to a filmset every evening.
As Ms Tass explains, this is just a side-project with the outcome uncertain as to whether it's going to end up becoming a series, a short film or anything at all. For the creatives, the important thing is they're enjoying it as a family project.
"Each of us experiences this schizophrenic moment where we go in front and then back of the camera and continue shooting or thinking what sort of sound is going to be here and how we're going to edit this; its kind of crazy," she says adding that they are all "pretty familiar with the idea of being a story-teller."
READ MORE: Storytelling at its finest
A REMINDER TO AVOID COMPLACENCY
The Greek Australian filmmaker has also worked as an actress, but her directorial debut with the feature film "Malcolm" was a game-changer gaining her eight Australian Film Institute Awards and 23 awards internationally.
Nadia Tass' achievements in theatre and cinema are known within the Greek community too, as is her love for Greece, where she was born and lived until she migrated with her family to Australia at the age of 8.
READ MORE: Nadia Tass wins Best Director in Milan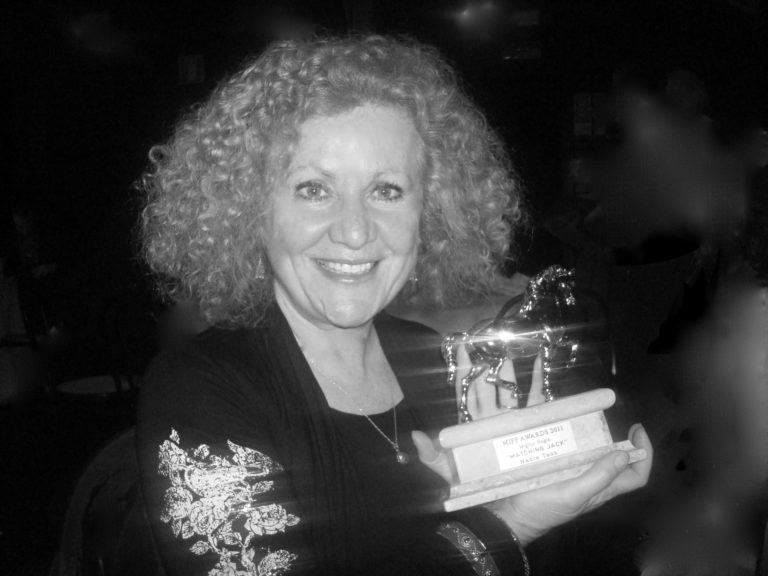 Perhaps this is why when asked about takeaway learnings from her experience with coronavirus so far, she refers to both homelands.
"The tragedy of the coronavirus pandemic is real and we need to deal with it and behave accordingly in our lives," she says mentioning Greece and Australia as examples of countries which took a proactive approach that helped save lives.
ALSO READ: Five possible reasons for Greece's rise from 'black sheep' to a shining example in its handling of the coronavirus crisis
"I' m really proud that […]the two countries I'm totally affiliated with personally dealt with the pandemic in a way that the nation has come together".
With talks for easing restrictions being well underway, Ms Tass believes that complacency should be avoided.
"I think it would be really dangerous to get out there and be totally free again ahead of time without having real solutions to the disaster of the pandemic".
And having just returned from a place where "the head of the nation was going 'oh this is nothing'", but many people have lost their lives, she says it's important for people to take it seriously and work in unison.
"As a human race we need to come together and address these issues together, not in separatist ways."