Ikarian born businessman Theo Maras, known for his transformation of the East End of Adelaide in the 1980s and 1990s, has been appointed as chairman of the Adelaide Central Market Authority, and he will be responsible for overseeing a multimillion-dollar upgrade of the arcade beside the historic market which is expected to shape the area for the next fifty years.
"I love the central market and I've got a long-term history and passion for it because after my family migrated to Australia from our island, our Saturday morning ritual with my pappou and my dad included a stroll down the 'agora', an institution that was supported and evolved over time by the Greeks and the Italians; Australians weren't really keen to go to the markets back then," Mr Maras told Neos Kosmos, adding that he is really excited for the 'once in a lifetime' opportunity to transform the precinct into a world-class tourism and retail destination.
Demolition of the Adelaide Central Market Arcade is scheduled to start next year, and Melbourne-based developer ICD Property has been selected to deliver the long-awaited project.
According to the final plans, revealed by the 72-year-old Chairman, a 35-storey residential, commercial and retail building will be built next to the market as part of a $400 million redevelopment.
The tower will include specialty retail, food and beverage areas, a central public hall, public rooftop gardens, a 249-room hotel, 210 apartments, a supermarket, offices, 260 car parks and a childcare facility.
Mr Maras, who also oversaw the recent $30 million overhaul of Rundle Mall, says that the Board is collaborating with the Adelaide Council, which owns the site. At the end of the day, the market belongs to the people of Adelaide therefore he is keen to transform it in a way that will serve the needs of the public and he is asking Greek Australians to jump on board and have their say as to what more they would like to see and experience at the market in an effort to transform it into one of the biggest and best markets in the world.
READ MORE: Property mogul Theo Maras exposes the 'myth' behind the Australian dream, fizzling with land tax
Lord Mayor Sandy Verschoor welcomed the prominent developer's appointment and confirmed that Mr Maras was chosen for the role from "a truly impressive field of candidates" and he was successful due to his highly-regarded business acumen, depth of experience and ability to lead.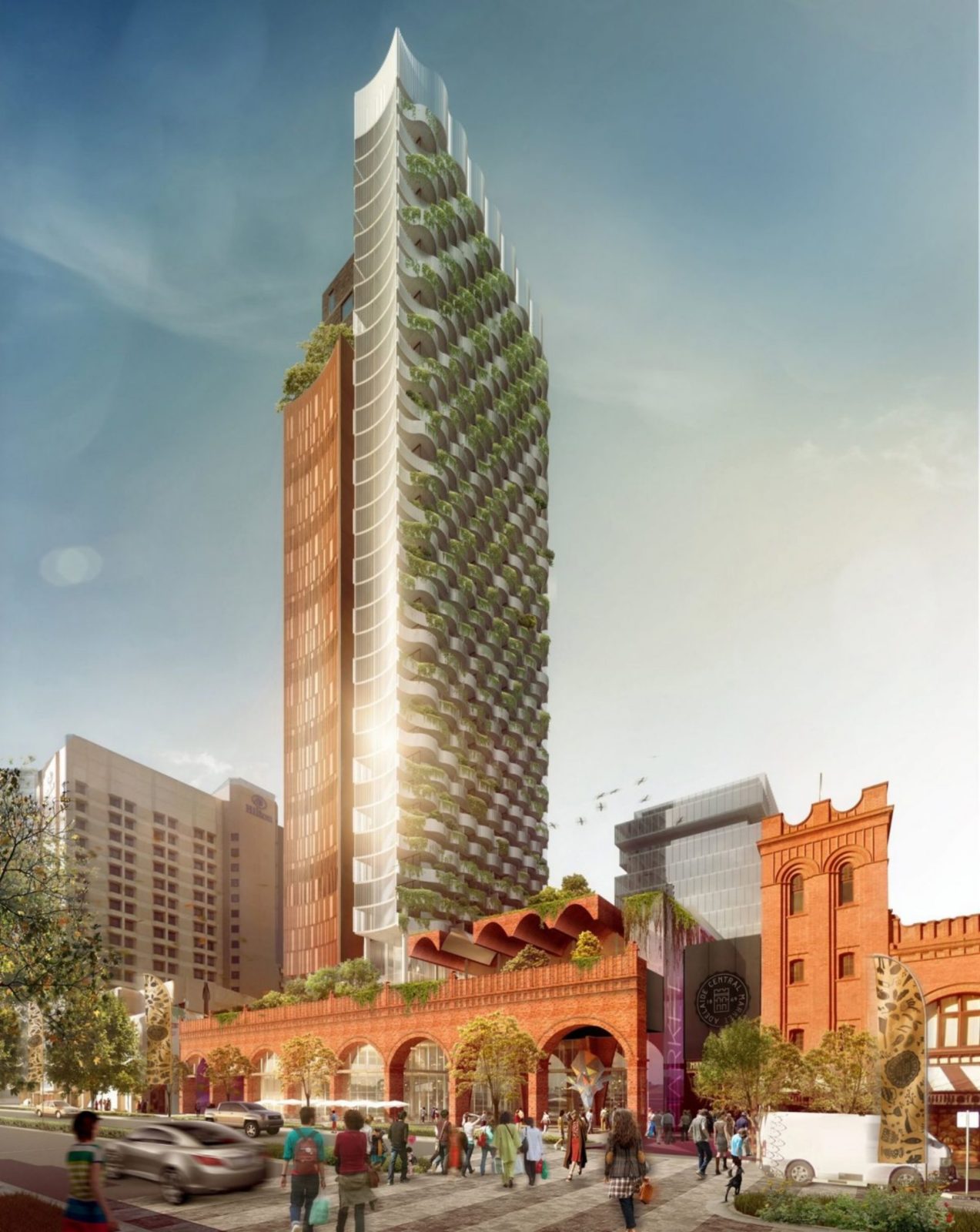 "As the city recovers from the impacts of COVID-19, there's no doubt Theo Maras is the right person to lead during this time. Theo has the right skills to guide ACMA through this uniquely challenging period, as well as when construction commences on the neighbouring Central Market Arcade redevelopment," said Mayor Verschoor.
"This project is truly a city-shaping project that will be a catalyst for ongoing investment in the broader market district and be a magnet for visitors and residents alike."
READ MORE: Theo Maras plans last development
HUMBLE BEGINNINGS
Born in Ikaria, in 1948 Theo migrated to Australia in 1952 at the age of four.
His grandparents had already migrated Down Under in 1928.
"My grandparents weren't just poor. When one is poor, they might have one thing or two. My yiayia and pappou, like many Greeks of that generation, had absolutely nothing and they were basically forced to leave Arethousa, their little village in Ikaria seeing a better future in Australia," he said.
Despite the wealth he has accumulated and the success he has encountered over the years, he never forgets where he started from.
His love for Greece has resulted from his strong involvement with the Foundation for Hellenic Studies, a not-for-profit organisation that supports and promotes Hellenism in Australia.
Mr Maras has an extensive background in development, retail and hospitality, including being Chairman of the Rundle Mall Management Authority and he says he is keen to have the long-awaited Adelaide Central market project completed in three years.
"I know it might sound crazy to some but not to me. I said I will complete the project in three years, and I am determined to do so. If there is one thing my parents and my pappou Menelaos taught me, apart from being proud for my Greek heritage, that was to focus and work hard to achieve my goals. I am forever grateful to my family because despite the hardships and challenges we encountered when we first came to Australia, I always felt loved and supported by my own people.
"This is just another challenge and I am ready for it," he said.