Using paternal words and spiritual counsel Archbishop Makarios conducted the ordination of the new Bishop of Kerasounta, Evmenios, on Saturday.
The event took place at the Holy Parish of St Nicholas, in Sydney's Marrickville, with Archbishop Makarios presiding at the Divine Liturgy and conducting the ordination in the presence of Metropolitan Ezekiel of Dervis, Bishop Iakovos of Miletoupolis, Emilianos of Meloa, Elpidios of Kyaneon, Silouan of Sinope, Kyriakos of Sozopolis and Chistodoulos of Magnesia.
Attendees included the Catholic Archbishop of Sydney, Anthony Fisher, the High Commissioner for Cyprus, Martha Mavromatis, the Consul Generals of Greece in Sydney and Melbourne, Christos Karras and Emmanuel Kakavelakis, and the brother of the Ecumenical Patriarch, Nikolaos Archontonis, with wife Catherine.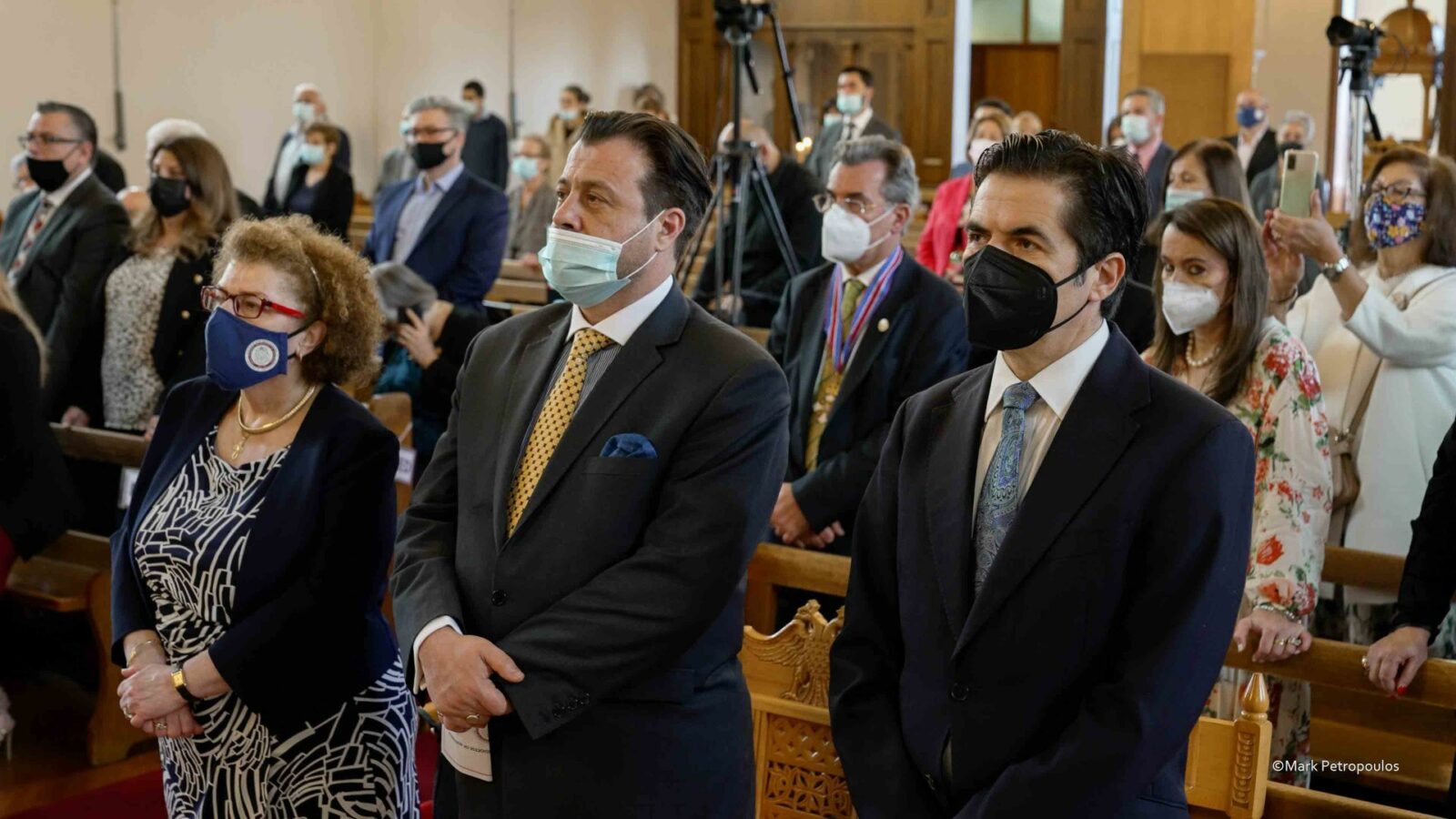 In his address, Bishop Evmenios, thanked Patriarch Bartholomew and the Synodal Hierarchs for his promotion and referred extensively to his teachers and spiritual guides who instilled in his heart the love for Christ, starting with a tribute to his parents, John and Vasiliki.
He also conveyed his love to the parishioners of the parish where he served for 12 consecutive years, the Church of the Transfiguration of our Lord, in Thomastown, Melbourne.
In his address, Archbishop Makarios praised among others the hard work and contribution of Bishop Evmenios during his tenure as Archiepiscopal Vicar of Northcote.
"You held the Orthodox Church high during the pandemic," he stated among other things, "you effectively helped in the restoration of St John's College and, most importantly, you have fully met my expectations from the moment I appointed you as CEO of St Basils in Melbourne, at a difficult time, which we are still trying to get through. All the gifts you have abundantly received from God and which you have cultivated and multiplied, foreshadow a glorious course for the glory of Christ and our Holy Church."