The Greek language is beautiful and incredibly rich. A language with rich grammar and vocabulary where you can describe anything in dozens of words.
At the Greek language and culture school of the Greek Orthodox Community of Box Hill and Districts they believe that it is good for our children to maintain the Greek language even though they live abroad because in this way they will not lose contact with Greece. It is another option for every child who grows up and may in the future want to live in Greece.
"Another reason is the unique opportunity given to a child living abroad to be multilingual from an early age. Learning and knowing several languages is a sign of intelligence", said the school Principal, Despina Athanasaki.
"The Greek language is widely used in sciences such as medicine, mathematics, engineering. And it remains a good foundation for students who want to pursue a career in science and technology (STEM)".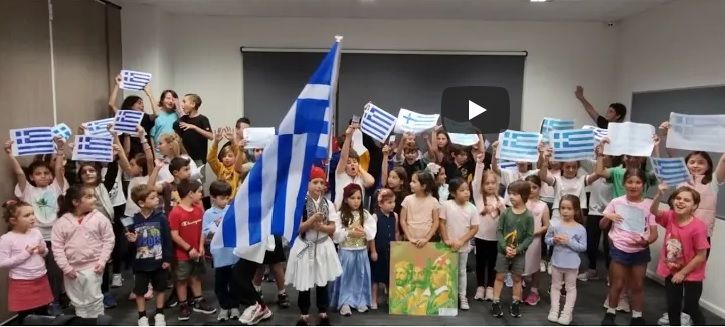 The Greek language and culture school of the Greek Orthodox community of Box Hill and Districts welcomes students of all ages and levels of knowledge (Kindergarten to VCE).
"We have highly qualified teachers and trained staff so that children have fun and feel safe.
"We try to keep the tradition high by taking inspiration from different parts of Greece and Cyprus with a variety of events and activities. We dye eggs and make Easter candles, knead traditional Greek bread, we learn our history from videos, movies and games. And, of course, we learn Greek dances from all over Greece. The most important thing is that classes and activities are free for everyone", said Mrs Athanasaki.
Enrolments and classes for 2022 start on Friday, 11 February, 5-8 pm at 86 Carrington Rd, Box Hill.
For more information you can contact the School Principal, Despina Athanasaki, 86 Carrington Road, Box Hill VIC 3128, telephone: 0493 083 774 or email: school.gocbhd@gmail.com