A full house Melbourne Recital Centre welcomed Dimitris Basis on Friday, with internationally acclaimed George Ellis at the podium leading an impressive Symphony Orchestra for the performance of the 'Ballad of the Dead Brother'.
Mikis Theodorakis' acclaimed work along with greatest hits are presented in a tribute concert touring Australia.
In an interview with Neos Kosmos, Basis said he was blessed and honoured to have been the second artist ever to record the 'Ballad of the Dead Brother' with Theodorakis, following Grigoris Bithikotsis in 1962.
"Some songs had been censored back then and were forbidden from being included in the album," he revealed about the 1962 version.
The work was created during a tragic period in modern Greek history, addressing the nation's civil war wounds and oppressive political situation of the times.
Theodorakis himself has said:
"With the Ballad of the Dead Brother, I identify myself more than any other piece of my work, in all aspects: musical, humane, personal, activism, and above all "Greek", because the civil war immersed Greece in tears, blood and an ever-ending struggle."
The Melbourne audience was lucky to catch the world premiere of the album performed in a symphonic orchestra setting.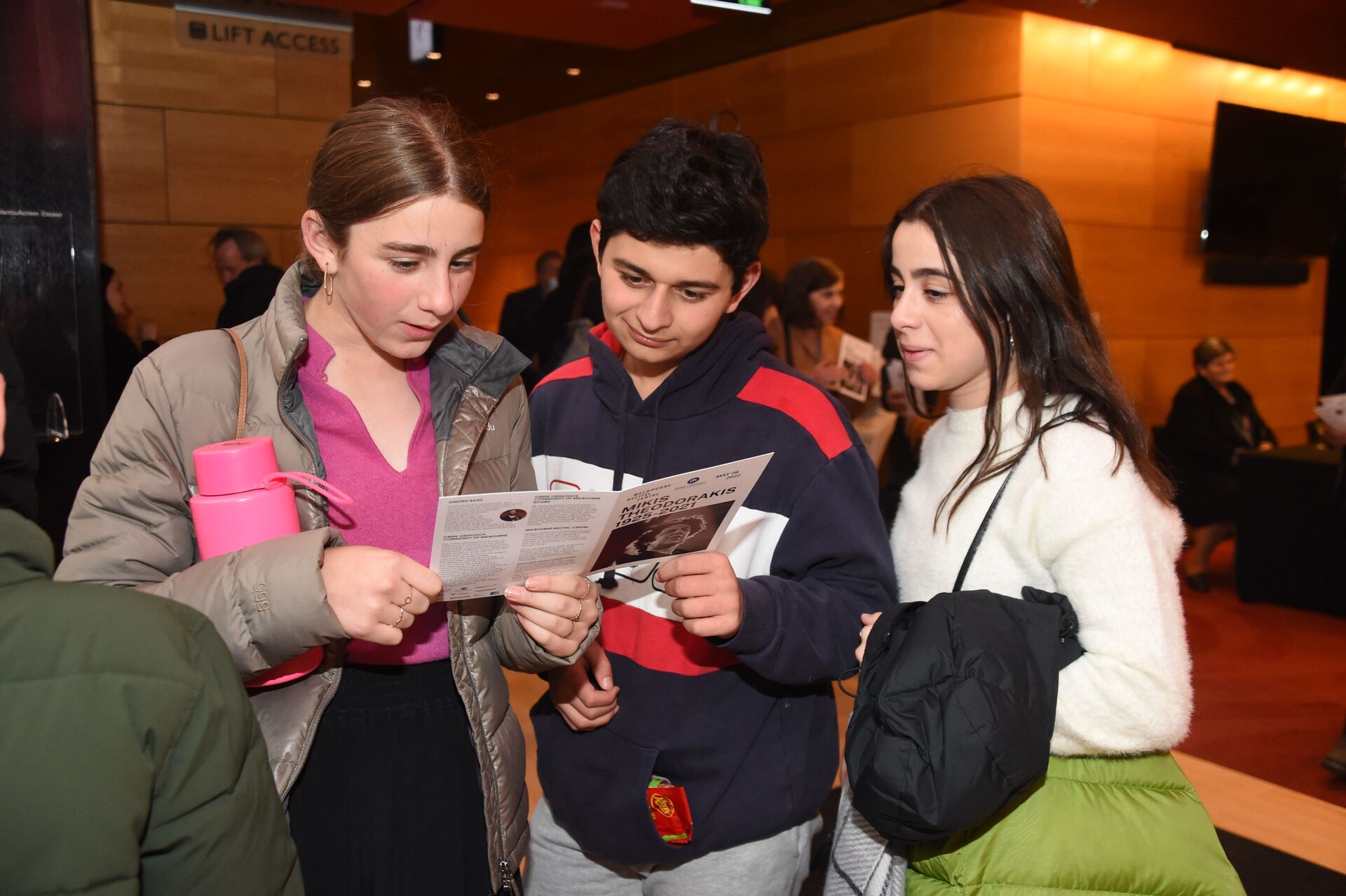 "The 'Ballad of The Dead Brother' was composed sixty years ago and remains a masterpiece and there is nobody better suited to perform for us than Dimitris Basis," said the Greek Community of Melbourne's Chair for Cultural Programs Leo Vlahakis.
Presented by the GCM, the concert also featured a special appearance by performer Maria Yiakoulis.
The night concluded with non-stop cheers and applause from the crowd.
Positive reviews followed, with attendees waiting for a photo opportunity with Dimitris Basis.
Basis, Ellis, Yiakoulis and symphony orchestra musicians performed the following night at the Perth Concert Hall, in a sold out event.
Remaining dates of the Australian tour
Sydney Sunday 15th May 2022 – Sydney Recital Hall – (02) 8256 2222
Adelaide Friday 20th May 2022 – Adelaide Town Hall – (08) 8231 4307
Brisbane: Friday 27th May 2022 – Queensland Performance Arts Centre – 136 246