America's Archbishop Elpidophoros, made international headlines again by performing the first openly gay couple's children's baptism in Athens, Greece.
Elpidophoros made the unannounced trip to Vouliagmeni to baptize the children of actor Evangelo Bousis and fashion designer Peter Dundas in their homeland.
The baptism took place within the diocese of Metropolitan Nikolaos of Mesogaia.
The children were born from a surrogate mother. Among the Godparents, the couple chose the Italian model Bianca Brandolini and the heiress Eugenia Niarchou.
The baptisms were celebrated with a "meal and wild party," where Greek-Cypriot singer Anna Vissi sang her biggest hits.
The two gay men, have grown up in the Orthodox Community and have been close to the Archbishop for a long time.
Bousis thanked the Archbishop on social media for his progressive stance of "love with no judgment" and for serving what he says is the "first openly gay baptism" in the Greek Church.
Bousis' brother George posted an extensive praise, saying:
"Yesterday was truly a special moment not only for my family and me but for our entire Greek Orthodox Church. My brother @evbousis and @peter_dundas became the first openly gay couple to hold a baptism for their children, my godson Alexios and niece Eleni. Thank you to our great spiritual leader, his Eminence Archbishop Elpidophoros of America, for christening the babies and not turning away any child or member of our faith. This is the progress and leadership we need in our church, where no person should ever be denied our Lord because of what they are, how they choose to live their lives, and who they love.
Thank you again to EV and Peter for bestowing such an honor in asking me to baptize Alexios and become his godfather. This will forever be a moment I'll cherish and a commitment I'll always hold to guide, love, and protect him every step of the way. And finally, none of this would have ever happened without the incredible support, love, and determination of my wonderful parents."
In an interview with Vogue Magazine in June, Bousis had made a statement expressing his hopes that things will change in terms of the way gay couples are looked at having a family.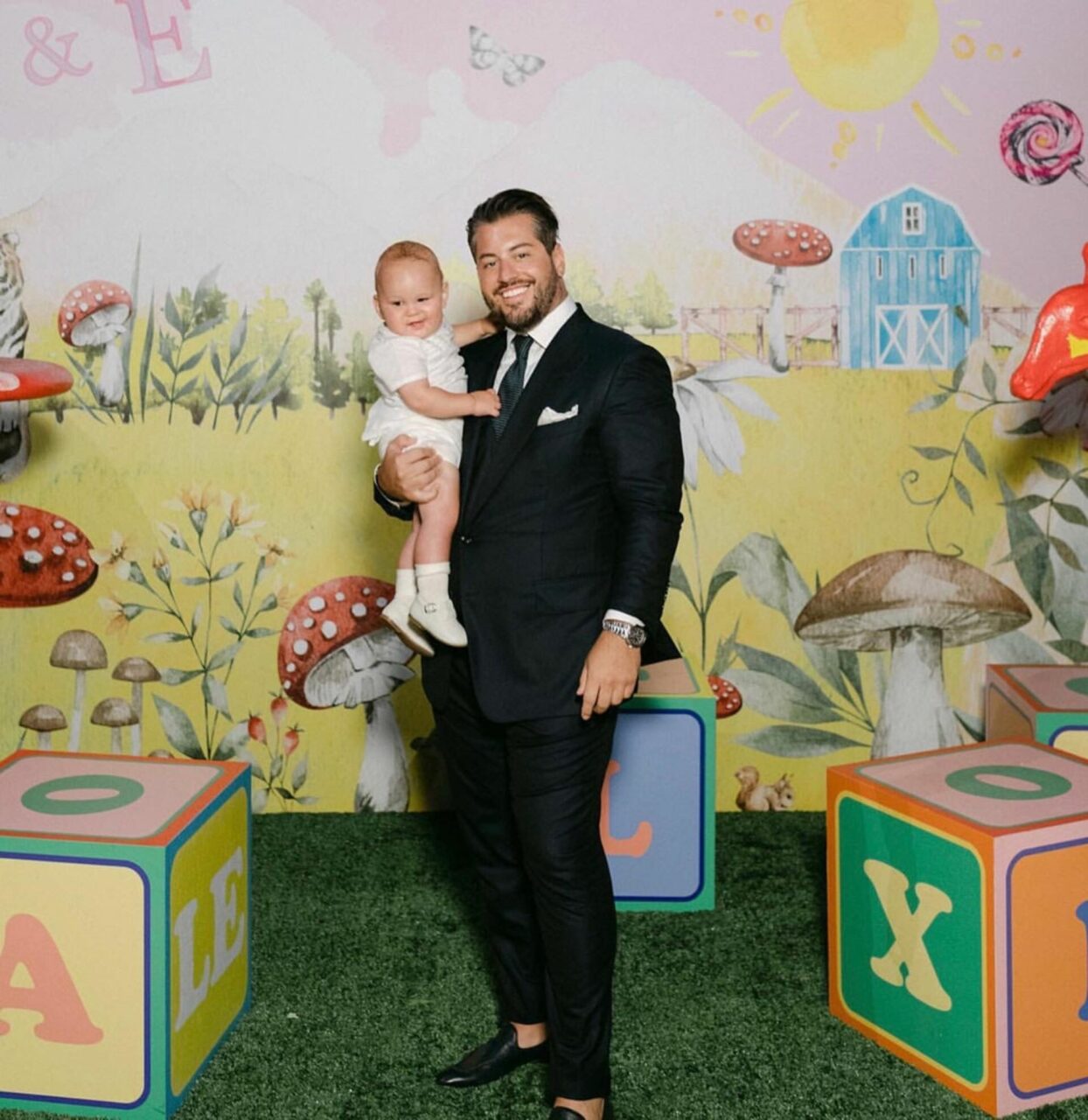 "I think the more people talk about it, the better I think it is just to normalize it all because it should be something normal. We always wanted to have a family and now we can, and everyone should be able to," he said.
Dundas, went even further adding that he doesn't understand "why a church agency should be allowed to refuse to give foster children to homosexual couples".
"What I don't get about the Supreme Court ruling [that a Catholic social services agency in Philadelphia could refuse to work with same-sex couples who apply to take in foster children], what is the purpose?
Do they really think in 10 years from now that's gonna fly? I don't think so for a minute. It becomes this holding off on the inevitable, and progress in our society.
Why on earth hold off on that?
Don't you want all children to grow up feeling comfortable with who they are and that they can have a future, that they can have a family, that they can have everything that everyone thinks are their rights? Don't you want that?" he posted.