The opportunity to visit the birthplace of my grandparents and my spiritual homeland was given to me earlier this year with the Greek Communities' invitation to participate in an organised tour of Northern Greece which was coined as a 'summer camp'. I arrived in Greece with an open mind and a willingness to explore all that was offered to me. I was not disappointed.
Together with 45 other young Australians of Greek heritage, I was treated to a plethora of visual and emotional experiences which have left me with a desire to explore Greece further. Most exciting was the opportunity to meet other young Australians of Greek heritage and to share these experiences, bonding while exploring our common history.
The connections forged between us during the Thessaloniki summer camp really showed me how strong the connection can be within the Greek diaspora of Australia. During the wonderful events organised by Χ.Α.Ν.Θ (YMCA of Thessaloniki) and the exciting nights out at bars and clubs, we were constantly bonding and discovering more about ourselves and each other.
The memories from the trip have helped us form a relationship that will last a lifetime.
The trip was also unique opportunity to gain an insight into modern and ancient Greek history. Activities organised by the Thessaloniki YMCA varied from visits the Phillip II's tomb to live music performances and the Aristotle university world medical forum.
We all gained a better understanding of our heritage and an insight to the different institutions of Greece. Although all of these events were both interesting and enjoyable, the most important thing we gained was an insight into who we are as Australians of Greek heritage.
Ultimately, the summer camp was a once in a lifetime opportunity both to meet new people and see a side of Greek history and culture that would otherwise remain unknown to us.
The organisers of the trip clearly put a lot of effort to give us the opportunity to see and experience as much as possible of all that Thessaloniki and northern Greece has to offer.
From bear sanctuaries to monasteries, from small towns to the centre of Thessaloniki, we saw a wide spectrum of Greek civilisation, that gave as all a new appreciation for how complex and beautiful the world (and especially Greece) can be.
And of course, I cannot forget how lovely it was to experience the famous Greek hospitality.
Wherever we went we were welcomed with open arms and treated with great warmth by the locals. We truly felt immersed in the Greek culture and history. I only wish it could have lasted longer.
Thessaloniki now feels like a second home to me, and the memories that were made will last a lifetime.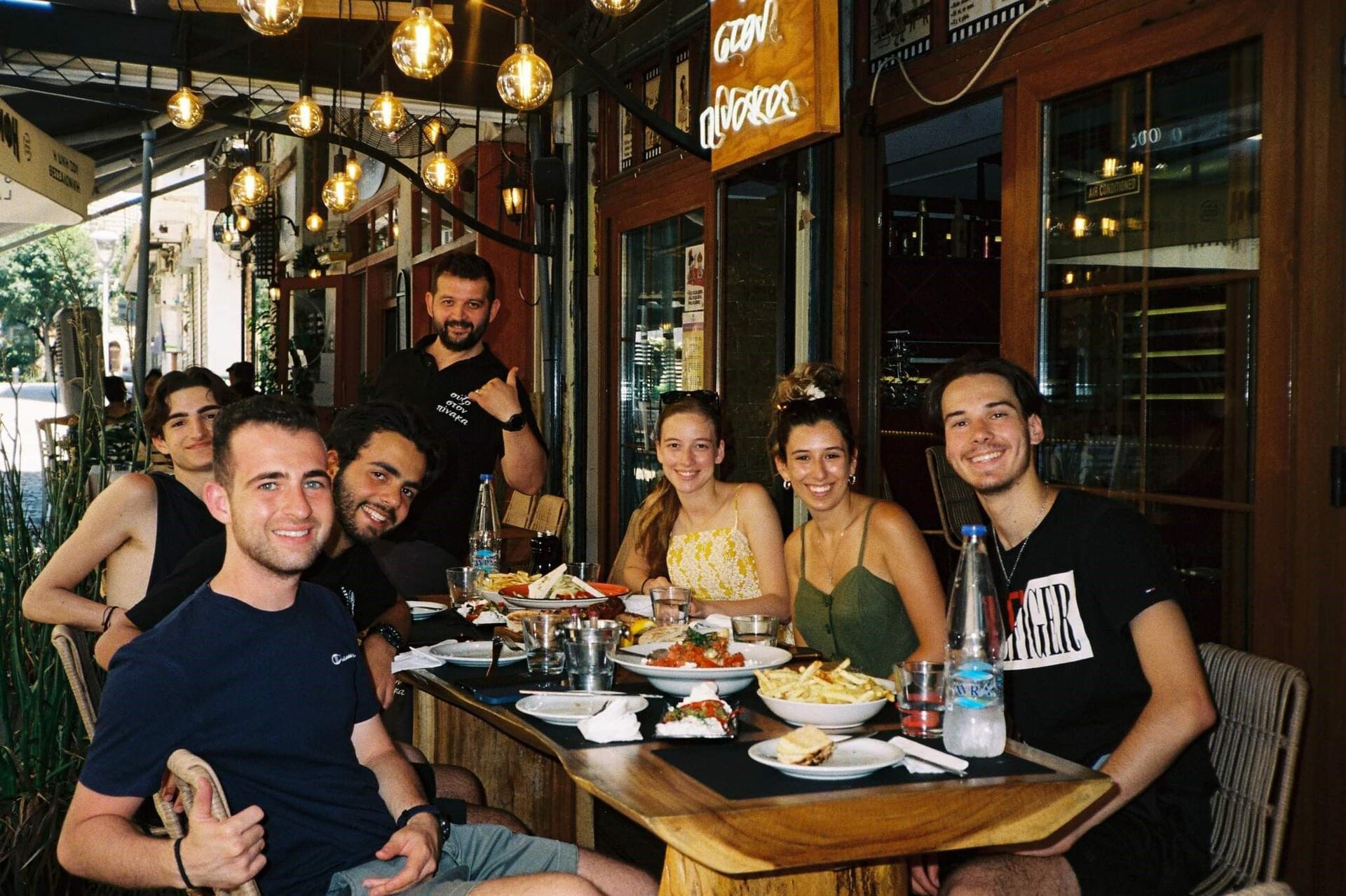 With the experience still fresh in my mind and the momentum very much alive, I ponder on the great opportunity that is now open for further community engagement by the participants of this 'summer camp'.
Were they encouraged to share their experiences with future participants and perhaps even be given the opportunity to be part of the organising committee of future 'summer camps' they naturally integrate meaningfully into their local Greek community and share their learned experiences and appreciation for the Greek culture.
There is much potential for future Greek leader to be formed from such experiences.