Last week, hundreds of Greek Australians attended the premiere screenings and other films of the 2022 Greek Film Festival, in Melbourne and Sydney.
In Melbourne, over 700 moviegoers attended the premiere of the multi-award winning movie Efthihia – on the life and times of lyricist Efthihia Papagiannopoulou.
She was a significant contributor to the development of the modern laiko Greek music movement, having written some of the greatest Greek music hits from the 30s to the 60s. Often she was not recognised for her contributions. The film goers were gifted a tote bag full of goodies.
In Melbourne's Astor Theatre, the audiences were greeted by the sounds of Renaissance an ensemble that performed songs from the film.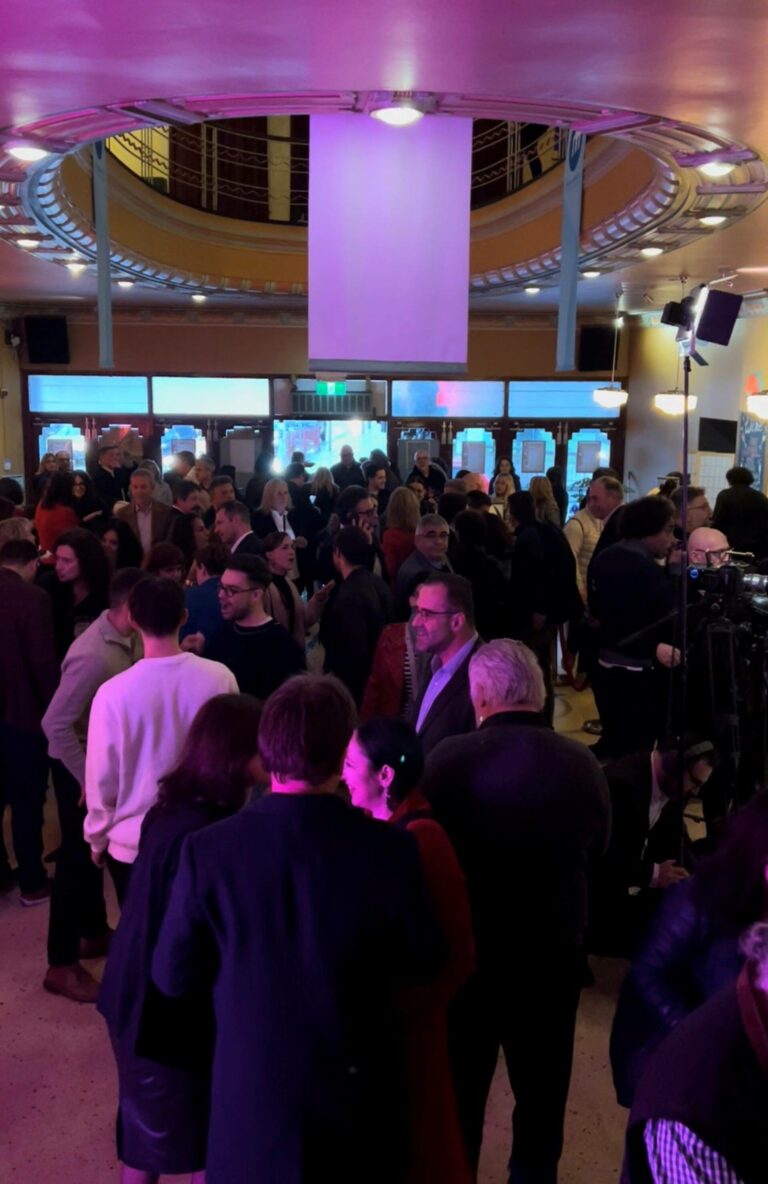 The Director of Cultural Programs of the Greek Community of Melbourne (GCM) Leonidas Vlahakis welcomed the audience to the Film Festival and referred to the "rich program" of the Festival (13 films and four documentaries) and thanked the sponsors for their support. He then invited the Consul General of Greece in Melbourne, Mr. Emmanuel Kakavelakis, to the podium.
The president of the Greek Community Bill Papastergiadis expressed his gratitude for the atmosphere that prevailed at the premiere "It is really something special after a two-year hiatus. I am grateful that the Festival has so many supporters and long-term partners such as Bendigo Bank".
On behalf of the Board of Directors, before the start of the film, Jeana Vithoulkas said that the award-winning Efthihia " – was important in highlighting the role women have played in the Greek music scene.
The Sydney premiere at Palace Cinemas Leichhardt was equally impressive. Among the many guests were: Harry Danalis (Chairman of the Greek Community), Ioannis Mallikourtis (Consul General Sydney), Mark Coure (Minister of State for Multiculturalism), Konstantinos Yiannakodimos (Press Office), Katerina Bountouri (Press Office) Tom Christopoulos (Bendigo Bank) councilors Alexandra Luxford (Randwick City Council), Steve Christou (Cumberland Counci) Bill Saravinovski (Bayside Council) representatives of expatriate bodies, and sponsors.
Artemis Theodoris Papoutsis, read a message from the State Premier of NSW, Dominic Perrottet.
Appetizers and drinks were provided while the by Thanasis Pylarinos and Sotiriou Procopiou referenced some of the great hits written by Efthihia Papagiannopoulou.
Photographers from Euphoria Photography captured the moments on camera.
The Greek Film Festival 2022 continues until October 30. New screenings have been added. For tickets and the full program visit www.greekfilmfestival.com.au