Emerging artist Nicholas Tsekouras, whose solo exhibition Urban Paper at Red Gallery, recently featured in Neos Kosmos, has just been named Young Citizen of the Year by the City of Yarra.
The Greek Australian artist is one of seven recipients of the Yarra Community Awards, who are celebrated for their work in supporting culturally and linguistically diverse communities during the COVID-19 pandemic, helping young people express themselves through art, saving litres of green waste from landfill, and leading the way in creating a vibrant, inclusive and sustainable environment in Yarra.
"Over the last few years, we've seen our community come together and look after each other. We've seen so many everyday heroes doing incredible things. Each of them have shown us how connected, compassionate and inspiring community is here in Yarra," Yarra Mayor Sophie Wade said in a statement about this year's community awards.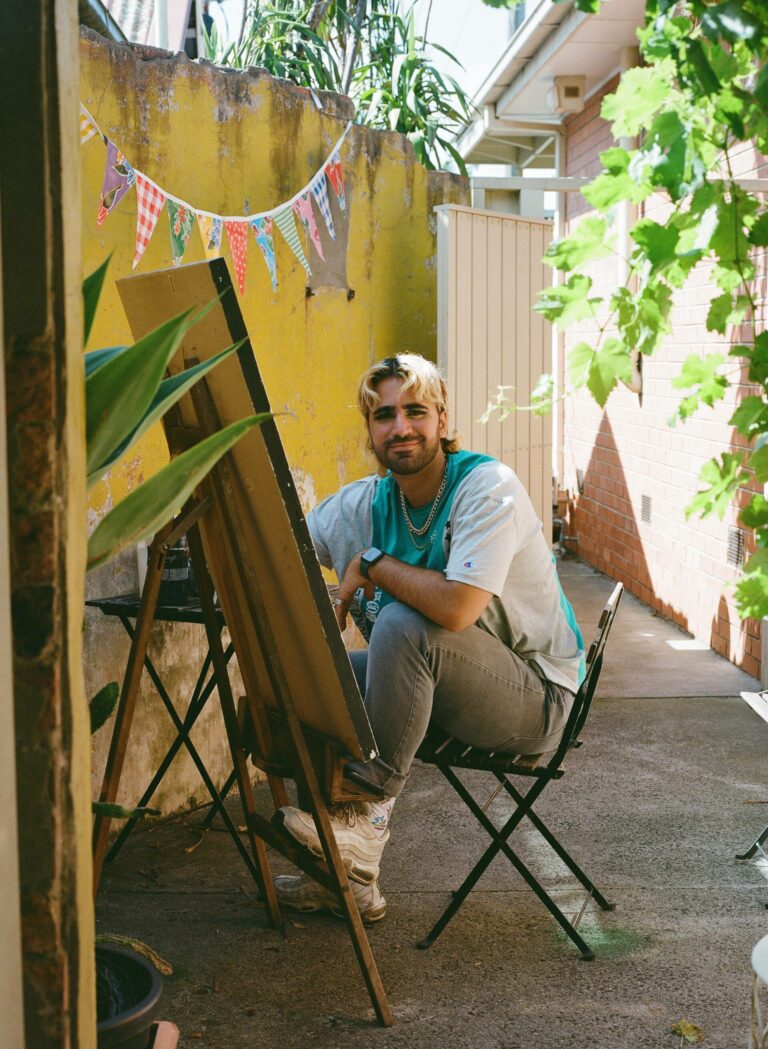 The multidisciplinary visual artist, a third generation Greek Australian who hails from Tripoli, inspires creativity, and brings the community together through the work he does with young people. Since April this year, Tsekouras has been an Artist in Residence at the Yarra Youth Services, a City of Yarra programme which gives the opportunity to young emerging artists to receive exclusive use of the studio for 12 months.
During his residency he has run collage workshops and art activities and curated shows, that focus on expression, identity and community, as he strives to create a safe space and an open environment where young people can freely express themselves.
The art shows Tsekouras curates (ZAP exhibitions), are focused on "exhibiting works of those in minority groups, including emerging artists, queer, gender diverse, BIPOC, deaf and disabled humans".
The other winners are Steven Jiang (Citizen of the Year), Jo Buckle (Community Initiative of the Year), Miski Awad (Contributions to Arts), Ian Wight (Contributions to Heritage), Meredith Oldham (Contributions to Sport), Mzuri Dance ArtisTree Fund Inc (Contributions to Diversity and Inclusion).
To read more visit: www.yarracity.vic.gov.au/news/2022/11/15/community-awards-2022-young-citizen-of-the-year-nicholas-tsekouras