A Greek organic olive oil producer has swept the accolades at the Berlin Global Olive Oil Awards 2023 held in Berlin last month.
Sakellaropoulos Organic Farms achieved the highly honourable distinction of 12 international awards competing against the best producers in the world.
The international competition, which is one of the most prestigious and with the strictest criteria in the world ranking of olive oils – EVOOWR, saw 882 olive oils from 32 olive-producing countries participate, from Spain, Italy, Greece, France, Israel, Portugal, Tunisia, Turkey, Argentina, Chile, USA, Croatia and others.
The global olive oil tasting competition which sets very high-quality tasting and evaluation standards, creates a list of the top olive oils every year, the Elite Olive Oils.
The competition uses the International Olive Council (COI) standards of blind tasting, which means that the expert judges have no prior knowledge of the samples they taste.
Sakellaropoulos Organic Farms participated with 12 organic and gourmet olive oils in total were honoured with 12 distinctions, an extremely rare achievement in international competitions at such level and prestige.
Sakellaropoulos Organic Farms has won 702 awards at the largest olive oil competitions worldwide.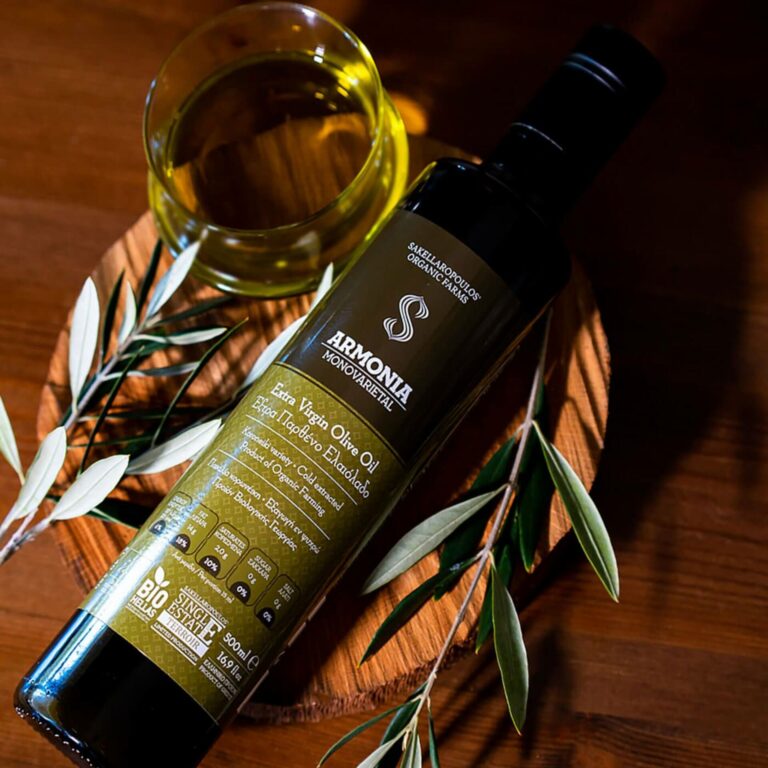 Sakellaropoulos Organic Farms were honoured with the following awards:
MASTERPIECE Blend evoo – PLATINUM AWARD
Flavored Gourmet ENIGMA – PLATINUM AWARD
FYLLIKON First Harvest – GOLD AWARD
AGOURELAIO Early Harvest – GOLD AWARD
PLUS HEALTH Green evoo – GOLD AWARD
TREASURE Blend evoo – GOLD AWARD
OLEOASTRON Gourmet Evoo – GOLD AWARD
GEMSTONE Blend evoo – GOLD AWARD
MAJESTIC Blend evoo – SILVER AWARD
SYLLEKTIKON Gourmet evoo – SILVER AWARD
PLUS HEALTH BLUE – SILVER AWARD
ARMONIA MONOVARIETAL – SILVER AWARD
Source: With AMNA