Oakleigh Grammar Day School is gearing up for a momentous occasion this year as it celebrates four decades of delivering quality education. Since its inception in 1983, this school has been dedicated to meeting the educational needs of the Greek community in Melbourne's south-eastern suburbs. The school's growth and evolution have allowed it to share its curriculum and philosophy with a diversity of students, extending beyond the Greek community.
Oakleigh Grammar Day School has emerged after 40 years as a beacon of academic excellence and inclusivity, and has had a lasting impact on many lives throughout the community.
Established in 1983 with the aim of meeting the educational needs of the Greek community in the south-eastern suburbs, the school has evolved to offer its unique curriculum and philosophy to a broader audience within the wider community.
From humble beginnings, Oakleigh Grammar has emerged into a co-educational institution that offers excellence in education from Pre-school (ELC) through to Year 12. Its inclusive culture welcomes students and their families, fosters strong relationships built on respect, trust, and empathy.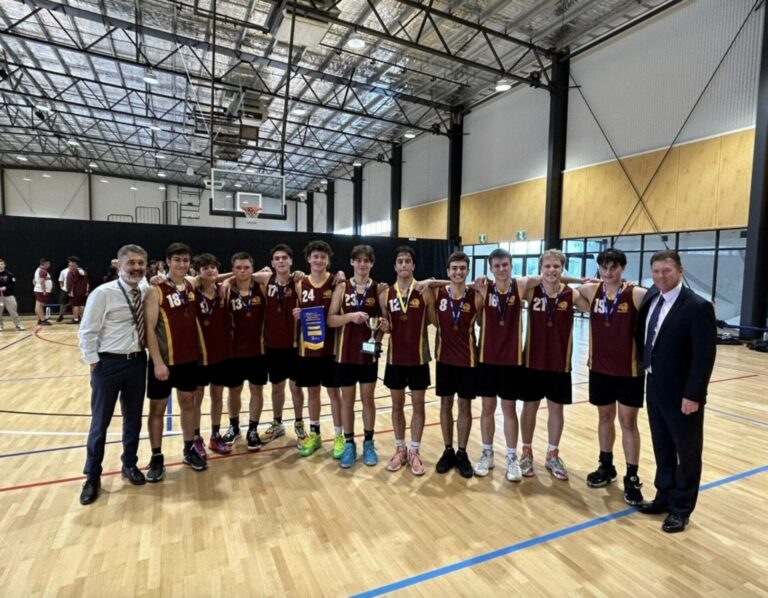 The commitment to empowering young minds goes beyond a slogan, and the school's core mission is to create resilient lifelong learners and responsible global citizens, places students at the heart of everything they do.
"Our goal is to ensure that every child receives the attention and care they deserve, tailored to their individual needs. From our exceptional teachers who are dedicated to their students and the teaching profession to our door-to-door bus service, we prioritize the well-being and growth of each student," said principal Mark Robertson.
FAITH AND WISDOM
Faith and Wisdom are fundamental pillars of Oakleigh Grammar, which draw on over 2000 years of Orthodox Christian values and teachings. This rich heritage guides the school's values, customs, and the creation of a community that embraces life with purpose and passion.
PASSIONATE TEACHERS
Dedicated teachers form the backbone of Oakleigh Grammar and ensure that every child continues to grow and excel academically.
"Our dedicated teachers collaborate with each other to pursue professional development, ensuring that our educational programs remain at the forefront of modern education. This enables them to ensure that every child is continually improving, as they themselves are."
CUTTING-EDGE EDUCATION
For Oakleigh Grammar, cutting-edge education is a priority. The school's child-centered approach to pedagogy includes additional teaching support, and is tailored to the diverse learning needs of each student. Be they are high achievers, or if they face learning challenges, or fall somewhere in between, every student is encouraged to reach their full potential.
PASTORAL CARE
In explicit recognition of the importance of positive teacher-pupil relationships in academic success, Oakleigh Grammar provides personalised learning and pastoral care to foster the development of happy and resilient global citizens. The school believes that the well-being of students directly contributes to their academic achievements.
To showcase the exciting learning environment at Oakleigh Grammar, families are invited to attend the school's monthly 'Open Mornings' during term times. These mornings offer the opportunity to meet staff, interact with students, and explore the school's state-of-the-art facilities.
As Oakleigh Grammar enters its 40th year of providing excellent education, the school remains committed to nurturing young minds, instilling values, and preparing students to thrive in a global society. Experience the transformative power of Oakleigh Grammar by visiting the school and witnessing its educational excellence in action.
For more information and to stay updated on Oakleigh Grammar's programs and events, visit their website at www.oakleighgrammar.vic.edu.au.