Dean Kotsianis, Peter Giasoumis and their Greek Youth Generator (GYG) team are ready to brighten up Footscray with their Greek-inspired mural, adding another chapter to the suburb's rich historic cultural narrative.
Titled "Footscray's Hidden Hellenism," this mural will reference a collection of key Greek Footscray cultural images that pay homage to the historic Greek presence in the suburb. The mural will be a celebration and public visual reference the area's Greek-Australian heritage.
"The presence, or history, of Greeks that existed in the suburbs isn't obvious, but if you scratch the surface, you realise there's plenty there. It's hidden, partly because it is fading slowly, moving away, but also because it's humble by its nature. We're everywhere," said Kotsianis to Neos Kosmos.
Spanning an impressive 250 square meters, the collaborative project between renowned Sydney artist Alex Lehours and artist David Lee Pereira, will act as a visual time capsule of Footscray's history, adding a contemporary twist to traditional Greek iconography.
Through vivid colours, intricate designs, and meaningful symbols, the mural aims to bring a visually engaging focal point that celebrates the beauty and depth of Greek culture.
"These are uniquely Greek- Australian symbols and people which, for all intents and purposes, may not have no relevance to the rest of the world, but they do in our version of Hellenism," added Kotsianis.
"If you're a Greek Australian and you see something in Melbourne that has Greek writing, or you go to a restaurant and there's a Greek menu, or you see historical artefacts and figures around Melbourne that remind you of your heritage, you perk up."
"We want the mural to become a streetscape, an art piece that will just help people reignite the Greek identity and push it to the forefront ," said Giasoumis to Neos Kosmos.
For Giasoumis this project "helps explore those hidden Greek stories" embedded in Footscray's "social fabric and in the early migrant period of Australia," and serves as a "tribute to the multicultural tapestry" of Footscray, that fosters an intergenerational exchange and pride in one's roots.
By adorning the walls of Footscray, the GYG team aims to beautify the surroundings and bring to life the stories, traditions, and values that have shaped the Greek heritage in the suburb.
After a year of dedicated work, and the financial support they received by federal and state government, Kotsianis, Giasoumis, and their GYG team's efforts will bear fruit as the completion of the mural is expected by the end of August.
As the project progresses, more related articles will be published, delving into the stories and individuals that are depicted within the mural.
This will provide deeper insights into the community's history and heritage, allowing residents and visitors to appreciate the mural on a more profound level.
According to Dean and Peter, the GYG team has a series of promotional events and activities planned to engage the community.
While the specific details cannot be revealed at this moment, these events have a common goal of fostering a sense of community and cultivating an inclusive environment where people can gather, share their stories, and rekindle connections.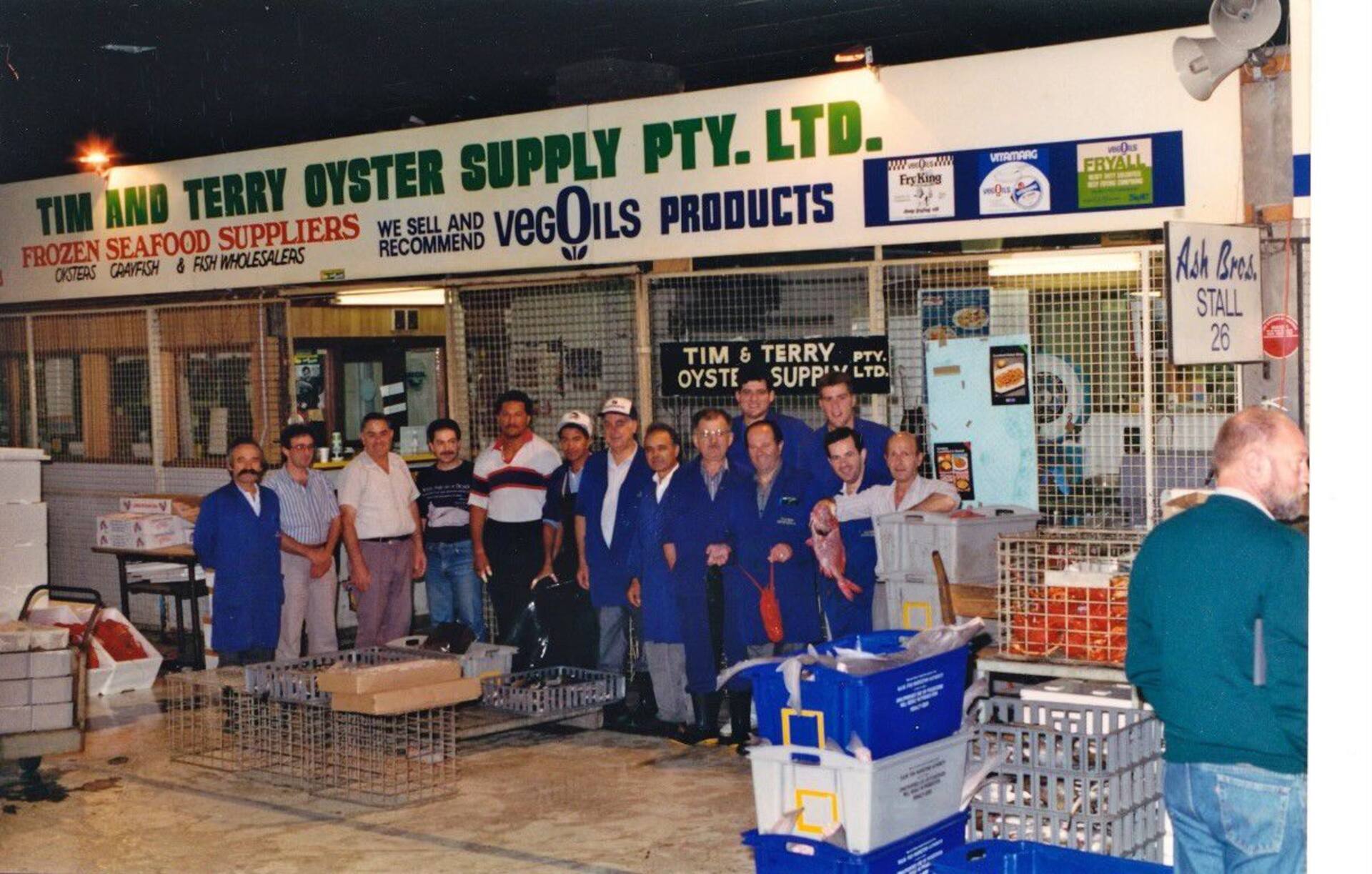 If you wish to support the GYG team and contribute to their cause you can click on the link provided below:
Footscray's Hidden Hellenism | Greek Youth Generator
Harrison Moss' teaser video for the upcoming mural which unravels the migrant aesthetic in Australia.