There was a huge turnout at the Steps Gallery on Saturday for the official opening of the Antipodean Palette art exhibition 2023 'After the Isolation', organised for the 13th consecutive year by the Greek Australian Cultural League.
The atmosphere was particularly festive marking the first time in three years that it was possible to hold this annual exhibition indoors, and in the presence of artists and art lovers.
Frixos Ioannides, member of the Greek-Australian Cultural Association, and initiator of this celebration of Art for the Greek community welcomed the crowd and introduced the 12 artists, participating this year: Effy Alexakis, Dimitris Antonopoulos, Michael Christofas, Christine Denny, Konstantinia Gogou, Masonik, John Papailiou, Kalliroe Tsiatis, Michael Winters and Tracey Yannopoulos, while he made special mention to the paintings of Stella Tsirka and Christella Demetriou, visual artists who passed away some time ago.
The president of the Greek-Australian Cultural League, Cathy Alexopoulos, thanked the artists and the people who attended the opening, including the Consul General of Greece in Melbourne, Emmanuel Kakavelakis, Mayor of Waverley in NSW, Paula Masselos and Professor Antonis Piperoglou, among others. She also spoke about the exhibition's special guest and participating artist, Michael Winters, a philhellene who was also bestowed honorary citizenship by the Municipality of Leros, where he lived and created for many years.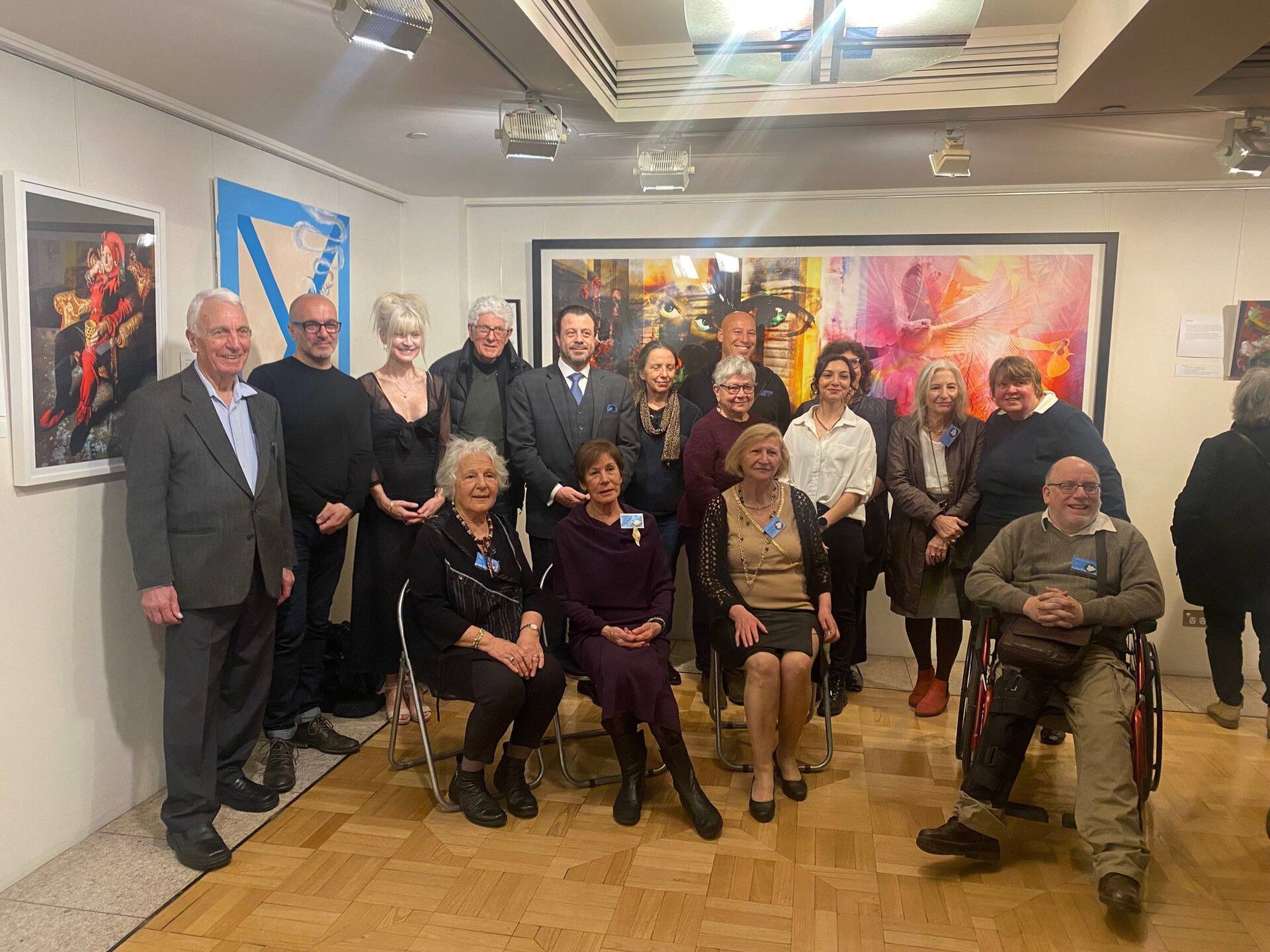 Winters is the artist who designed the cover of Antipodean Palette Periodical more than 50 years ago, at the request of his friend, poet Dimitris Tsaloumas, who passed away a few years ago.
On the final day of the Group Art Exhibition, on Sunday 13 August, the GACL will be hosting a Poetry afternoon at 2pm. Themed "Intersections", the event will feature poems read by Alex Skovron, Susan Fealy, Jena Woodhouse (in absentia), Connie Grebory, Monika Athanasiou and Ania Zamecznik.
The art exhibition runs until Sunday, 13 August. Visiting hours: daily (except Mondays): 10am-4pm and weekends 11am-3pm.
Steps Gallery is located at 62 Lygon Street, Carlton.