"Let's Go Greek Parramatta" proved once again to be one of the biggest multicultural events in Western Sydney, continuing its year-by-year record of bringing in more visitors of non-Greek background to reflect the true multilingual, multinational composition of its population.
The annual event, organised by the Hellenic Orthodox Parish and Community of Parramatta and Districts "St John the Baptist", took place last Sunday and it was "blessed" with warm, sunny spring weather, attracting people of all ages.
There were numerous stands promoting services and Greek products, vastly increased compared to previous years which is a testament to the growth of the festival.
The organisers received huge praise for the well-planned and delivered event and many accolades were given to the dozens of passionate volunteers.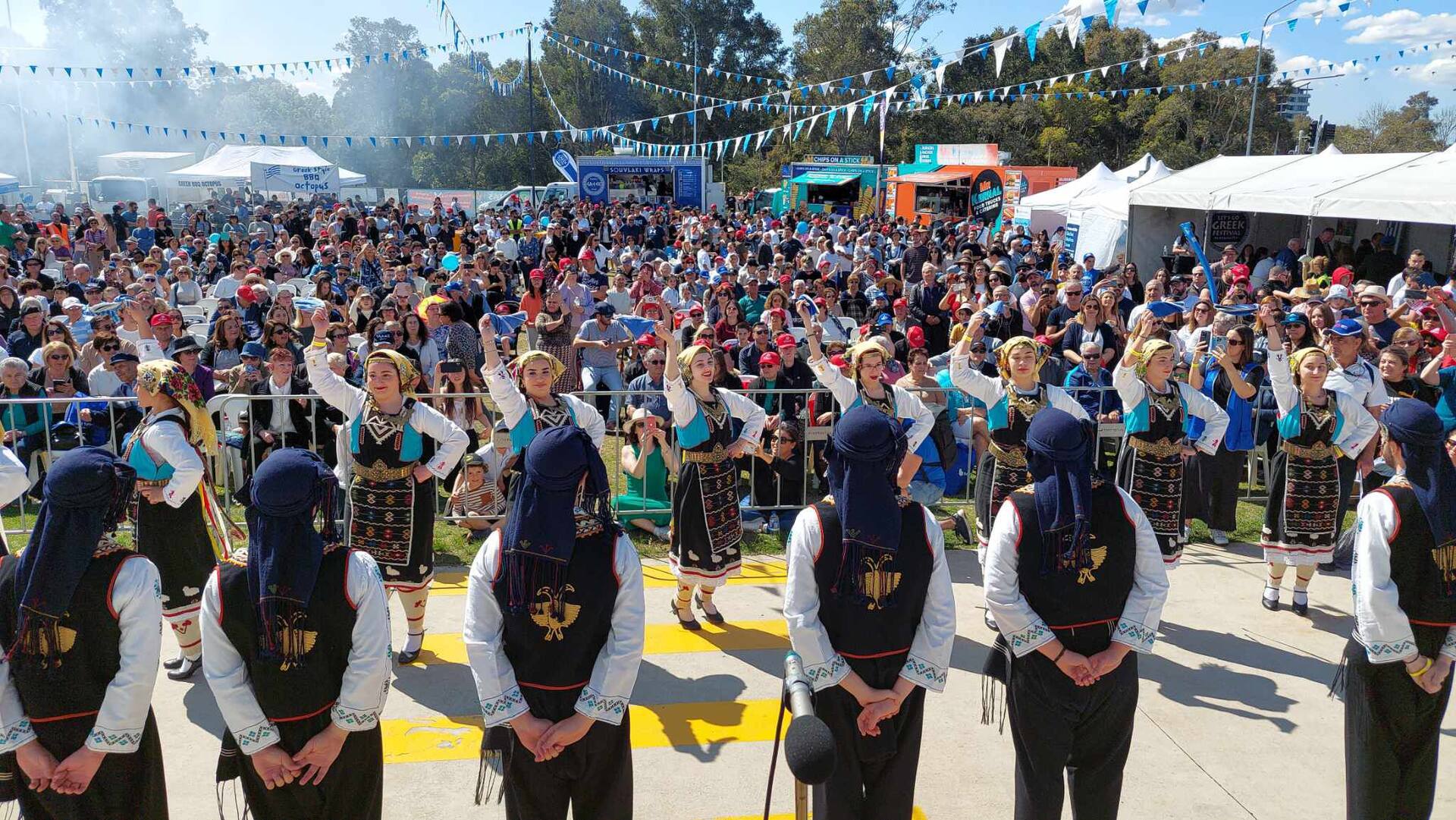 As usual, the crowd was consumed by the Greek music played live on the central stage, however, the organisers took care to enhance other aspects of our culture with talks and exhibitions within the premises of the organisation at George Street in Parramatta.
Among the highlights of the day were the performances of Greek traditional dances by the group of the Parish and Community and also from other parishes and organisations (Hellenic Lyceum, Aristotelian Academy, Agia Paraskevi Blacktown, Seismos, Pontoxeniteas).
The festival opened its gates around 11am soon after the holy liturgy concluded, with the official programme commencing around 1pm.
Among the attendees and speakers were his Grace, Bishop of Magnesia Christodoulos representing Archbishop Makarios, Greece's Consul General in Sydney Ioannis Mallikourtis, Federal Liberal MP and former Immigration Minister Alex Hawke, NSW Minister for Finance and Natural Resources Courtney Houssos representing the Premier, Chris Minns, NSW Leader of the Opposition Mark Speakman, Mayor of Paramatta Council Sameer Pandey, Local State MP Donna Davis, David Borger Executive Director of Business Western Sydney and the President of the Local Parish and Community, Kosmas Demetriou.
In attendance were Father Dimitrios Kokkinos, other politicians and representatives from local councils and figures from the Greek community.
NSW Minister for Multiculturalism, Small Business, Lands and Property, and Sport, Steve Kamper attended the Festival around 4pm and he was warmly welcomed by the crowd when he was interviewed live on stage by SBS Radio.
His announcement that the current government has doubled the annual grant given to the festival from $50,000 to $100,000 for the next four years was appreciated and applauded by organisers and the people there.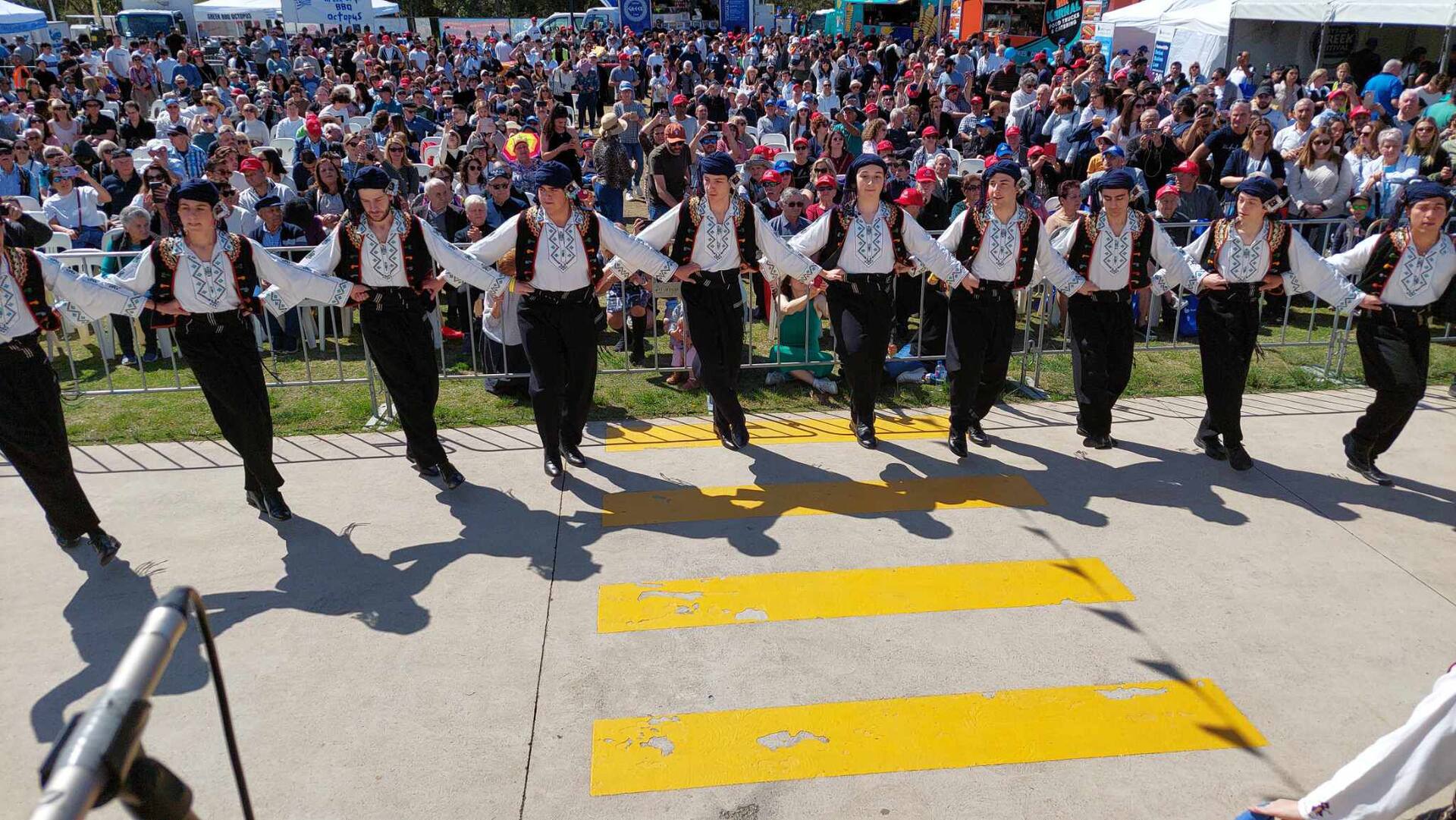 Throughout the day, the MC was Mr Paul Nicolaou, Executive Director of Business Sydney.
Apart from SBS Radio, who had a stand and reported live from the festival, other medium that made its presence felt was Channel Nine which had a comprehensive report in its nightly news.