The Australian Archaeological Institute at Athens (AAIA), honoured Effy Alexakis with a special event coinciding with the presentation of her book, titled "Forty Photographs: A Year at a Time" at the Australian Embassy in Athens last week.
For over four decades, the Greek Australian photographer and her collaborator and life partner, Leonard Janiszewski, have been committed to capturing and documenting the intricate and ever-evolving identity of the Greek-Australian community.
Their work shines a light on the shared yet diverse, resilient, unconventional, and adaptable identity of generations within the Greek-Australian diaspora and is known as a distinctive visual expedition into the lives of ordinary individuals who have led extraordinary lives.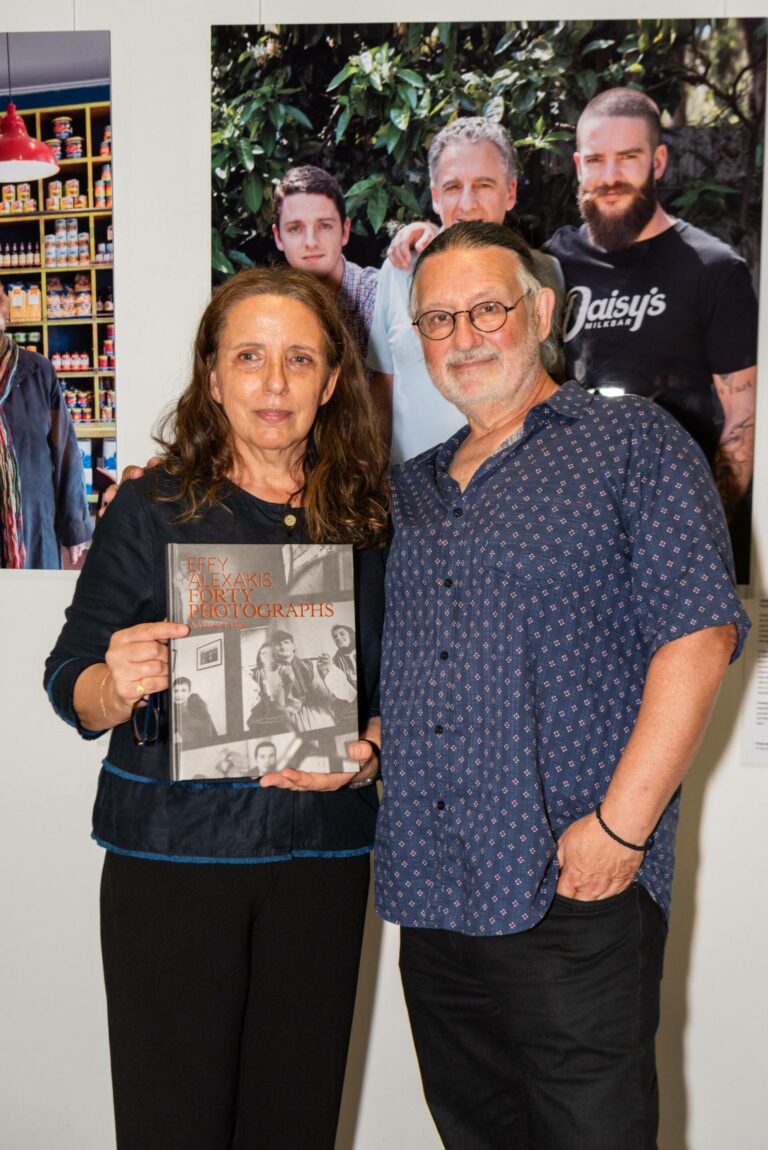 Each story carries the weight of personal experiences and a connection to a displaced Greek heritage that has discovered new meaning and a home in the Antipodes.
The event marked the beginning of a series of collaborative initiatives between the AAIA and the Australian Embassy in Greece.
The AAIA extended thanks to Australia's ambassador Alison Duncan and deputy head of mission Andrea Biggi for hosting the book launch. A special mention went out to the embassy staff members, Lousi Kalfagian and Leonie Kowalenko while Panagiota Korombli, Elizabeth Gandley, and Marilyn O'Brien of The Athens Friends of the AAIA, along with all the other attendees, including those who travelled from afar to join in celebrating the occasion also received a mention from the artist.