George Diakomihalis, a fourth generation pastry chef who has a huge passion for Greek rustic home-style cooking, opened Kalymnos Pastries in Adelaide in 1995 after completing his training in Kalymnos, Greece.
The family's shop in Kalymnos was established in 1918 by Diakomihalis' great grand father.
"My team and I take a huge amount of pride in producing traditional Greek food and cakes for our customers. We cook and bake like we're doing it for our family by using traditional ingredients and methods.
"I also run cooking classes and take food hospitality tours over to Kalymnos, Greece annually," Diakomihalis adds.
Since Kalymnos Pastries was established in Adelaide, it has been providing customers with the opportunity to enjoy four generations of traditional Greek, European cakes and pastries.
Diakomihalis has even reworked many traditional recipes into gluten-free and vegan delicacies.
Famous for its delicious cream kataifi, the signature sweet of the family-owned Henley Beach Road bakery attracts many sweet tooths craving some roasted pastry with almonds, and topped with syrup, custard and cream.
If you ever find yourself wandering in South Australia's Torrensville, don't forget to pay 3/158 Henley Beach Road a visit, for your chance to be whisked away to the sunny Greek islands with every bite.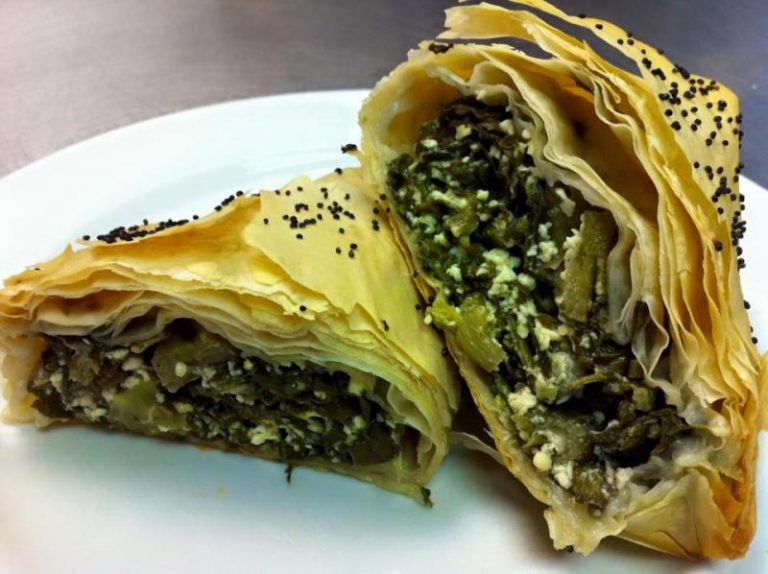 The must-try sweets include:
– The iconic baklava; thin layers of golden filo, filled with chopped almond and other condiments
– Bougatsa parcels; traditional semolina-based custard, baked in puff pastry parcels, dusted with icing sugar and cassia (an apple and custard option is also available!)
– Gourmet vegtriangle; a mixed vegetable and cheese triangle that we'd describe as a tyropita and spanakopita hybrid – how could you go wrong?
For more information, visit www.kpaustralia.com or phone (08) 8443 9333.