In the overly aesthetic world we live in, physical appearance is becoming more and more of a priority in our lives. Women and men are equally becoming obsessed with looking younger or maintaining the youthful look they have, with some looking into cosmetic injectables from as young as 20 years of age. Something that people were once hesitant to speak about is now common and admitted to openly, whereas botulinum toxin, also known as botox, was a dirty word in the 1990s.
Once reserved for the rich and famous, cosmetic injectables and the like are now affordable and accessible. Some people struggle to understand the visceral sensation of not being able to move their faces and others thoroughly enjoy it, with a phenomenon of young users now using it preventatively, even before any signs of wrinkles. While some choose to age gracefully there are many others who dread the thought, so I sat down with Anastasia Mikhail, registered nurse and owner of Reverse & Refine, to learn more about it all.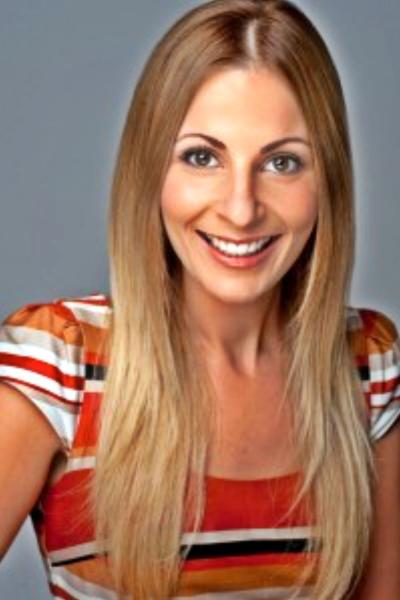 Are you able to explain what non-surgical injectables are? Could you address the common misconception that it is poisonous?
Anti-wrinkle injections have been around for over 40 years and has been used safely in clinical practice for over 20 years. The easiest way to explain what tox does, would be to say it's a natural, purified protein used to relax your facial muscles and create a somewhat 'refreshed' look. It blocks your nerve impulses that trigger creases in the skin and muscle contractions.
The most common misconceptions about botox are:
1. "It's bad for you." Many people are quick to assume this, but it is actually an amazing drug that has been used medically to treat so many conditions such as focal spasticity in children and adults, urinary incontinence, spasmodic dysphonia, and hyperhydrosis.
2. "Botox is poison." Yes, tox was originally discovered as a bacterially-derived toxin, its use in medicine is strictly therapeutic. The small doses we use are considered extremely safe from a medical standpoint.
3. "If you stop, your lines worsen." No, they will simply return to the way they were.
You are a registered nurse, is this a requirement to administer these treatments?
Yes, I have 15 years of nursing experience with six of those injecting in the cosmetic industry. Cosmetic injectables are a scheduled drug so all cosmetic consultations are advised under a registered clinician.
What other services do you offer in your clinic and which is the most popular?
Aside from anti-wrinkle injections to treat fine lines we also administer dermal fillers. These are commonly used to plump certain areas of the face where clients feel [they] have lost volume (cheeks, lips, brows, and jawline). In my opinion, lips are definitely the new craze and by far the most popular treatment.
How do you make sense in this rise of cosmetic injectables and its increasing normalisation?
It is definitely more affordable and accessible these days. Clinician's prices meant acquiring these services were reserved for the wealthy in the past. Developments in the field also mean results are acquired fast and clients, like myself, want everything yesterday.
Are your clients predominantly male of female?
Mainly female, but I do see a few couples doing it together. There is definitely a rise in the number of men wanting to eliminate a few lines and look "fresher".
Have you ever turned a client away? If so, why?
Yes, more than a few times actually. Personally I make it about the client, not my potential to earn, of course we would all love to [be]rich and successful but dealing with people's faces and their emotional wellbeing means it is a sensitive position to be in. It's not an easy job but I love it, I want my clients to walk away feeling beautiful and happy about themselves. I like to say that you shouldn't want to change the physical appearance of your face dramatically, but rather replace and enhance natural beauty. Less is definitely more and I subtly advised against having any work done to some of the younger clients I have had walking through.
Have you had anything done yourself?
Of course, I love it. For myself, I'm in my 30s, it's definitely more about prevention, I'm happy to age gracefully, but for now, if I can slow down the process why not? If I didn't believe in my products and the services I sell I'd be considered a fraud.
What has been your biggest challenge in the industry?
Patient expectations. People often come to me thinking I'm a plastic surgeon.
What happens commonly in an initial consultation?
We talk about the patient's desired expectations, what they want and then what is achievable. I aim for those visiting me for the first time to walk away happy with their experience and, of course, return.
How long do the results last?
This really depends on the treatment and area, as a very rough estimation, tox can last up to three or four months and dermal fillers longer. It varies but it is best to discuss it during a consultation as each circumstance is different.
Is there a recovery time?
With tox, normally no, we call it a 'lunch time' procedure. You may experience minimal redness and possibly, but very rarely, some bruising. It can take approximately 14 days for tox to kick in, so clients walk out looking the same as they did when they came in. Dermal fillers however will result in some redness, swelling, and often bruising post-treatment, all of which are completely normal.
What advice would you give for someone wanting to look into it? What questions should they ask in the consultation?
Of most importance is to ask about the product being used and then research it. I'm often surprised as to how many people have no idea what is being injected into their faces.
It's also good to ask about the common side effects if that was not already addressed in the consultation process, and lastly, expectations. Discuss what is achievable and what is just not realistic.
With locations in Blackburn and Windsor you can book a free consultation with Anastasia via the website www.reverseandrefine.com.au or call 0401 588 875.