Sometimes it is the ones who do not study photography professionally that end up taking the most breathtaking photos. This is the case with Greek-born and bred Odysseus Mourtzouchos, who know calls Berlin home. He spent a decade in London, where he studied and ventured into graphic design and architecture, but it wasn't until he started travelling the world that a new passion was born in him; photography.
"Photography has been very much tied to travel for me, and for the most part it still is," he tells Neos Kosmos.
"My father was definitely an early influence in both, as he took the family travelling around Greece and Europe at every opportunity, always carrying his film camera with him. Eventually I started travelling on my own and bought my first camera before going to Vietnam in 2010."
This was the first trip outside the western world and outside his comfort zone. From then on he not only became hooked to travelling but on photography as well; his medium for sharing his experiences.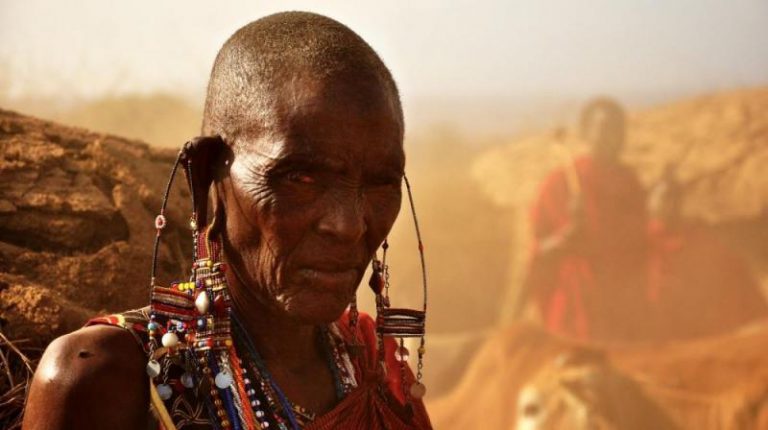 Mourtzouchos is drawn towards humanitarian and community architecture, which led him to become part of various such ventures such as the Nakuru Project in Kenya and the Jarahieh School Project in Lebanon. During his tenure on those projects, he offered his services both as an architect and as a photographer, a skill he mastered during his travels around the world.
"Studying graphics and architecture also encouraged me to use a camera and it definitely helped me evolve, as all three share fundamental disciplines like beauty, aesthetics, and composition," he explains adding that although photography is his main passion and architecture his trade of choice that he likes doing too many things, making day-to-day-life hard to manage sometimes.
"But giving any of them up would be even harder. I like it when I get to combine different skills for one project," he says. "On the side, I'm also very much into music, collecting records and DJing."
Have you ever faced any challenging situations whilst trying to take photos in your travels?
I can't recall anything actually challenging, other than some physical discomfort from hiking too long or climbing on some weird spot to get the best angle, but that's all part of the adventure. It might get tricky when you want to photograph strangers but I always respect people's privacy and thus never got in trouble for that. One of the main reasons I travel is to meet people and understand their culture, a process that tends to come before I ask to photograph them, thus avoiding being intrusive. If there's no time for that, a smile and a nod will usually do the trick!
You boast a collection of stunning portraits and mesmerising travel shots taken from a high standpoint, black and white cityscapes and more. What are you more drawn to photographing?
Indeed I have a passion for photographing people, trying to capture genuine expressions and beautiful features. I'm not into staged portraits at all because I love the authentic gaze of someone unaware or unconcerned of the fact [they are] being photographed. These are the images that often seem to perfectly convey that person's psyche or state of mind without a single word needed. There's a similar speechless quality found sometimes in landscape photography which I am also very much drawn to. Nature often creates truly magical 'awe' moments and when I am lucky enough to experience them, I try to capture them.
An arguably less natural theme is going on in my photography, which is urban, architectural, and industrial. I tend to show these in black and white because I want to highlight lifeless geometries and keep a dark mood to them. It's quite an opposite feeling to my portraits and landscapes and I like this juxtaposition a lot, I think it brings balance and I'd love to showcase them together somehow in the future.
What made you choose Berlin? Are things easier there in terms of opportunities or creative outlets than in Athens?
For eleven years I lived, studied, and worked in London; it was a truly amazing time but I wanted change. Berlin is an incredible hub for culture and creative people, equally international but a lot cheaper and more relaxed – it seemed like the logical next step. I also love the music scene there. I'm sure there are less opportunities in Athens, and probably less creative ones, but to be honest I still get many projects there because of friends and connections. I'm quite new to Berlin so this is something I am slowly building and it's going well.
Do you also take analog photos? What is your opinion about print?
I got into professional photography when digital was well established so this is what I have been using. I'm too spoiled now by the convenience it offers, that I find it too hard to try analog, although I have been contemplating the idea for years. I remember taking photography classes in primary school and learning how to develop and print in the darkroom – it was magical and incredibly creative, but I can't imagine giving up the advantages of digital especially while travelling. It's still something I will eventually explore though, when I have more time and money, as its limitations can drive new creative ideas and who knows where it could lead me. In the end, they are just different tools and it's up to the photographer to make the most of them.
What makes a good photo for you personally?
A good photo for me is one that invokes emotions, one that makes you feel something. It doesn't really matter what it is and perhaps it doesn't even matter how true an image is to the actual experience as a whole, as long as it conveys a strong feeling or mood. Of course there's the beauty aspect, I want all my images to look crisp, beautiful and well composed but I don't think that's what necessarily makes a good photo. I've seen beautiful images that are quite dull, in fact we see them every day in advertising. A genuine feeling however, well communicated by the photographer is the truest thing [they] can share with the viewer, whether that's through a small detail, a stunning landscape or a penetrating gaze. I'm not saying technical perfection is not important, in fact it's often necessary to communicate a feeling, but I think it's often empty without it. Do you have any projects lined up for the future?
There are two exciting things coming up that relate to photography. Another trip to East Africa at the end of September for long enough to create a lot of new material, and a very interesting exhibition I will be part of in Tinos, Greece. The exhibition is called 'Black & White: Exploring Inner Spaces' and it will feature art and photography showcased in many of the abandoned buildings found in the picturesque village of Isternia. I'm also currently setting up a brand where we're going to be showcasing art and illustrations on sustainably and ethically produced T-shirts; I had to work on branding, graphics and photo shoots as well as provide some of the illustrations – it's been a lot of fun!
If you would like to see more follow Odysseus on Instagram: @0d_