Andy (Andreas) Koronios passion for airplanes and adventures began in childhood, and those who know him are not surprised that the 65-year-old Information Systems professor and Industry and Enterprise Dean of the University of South Australia has been appointed the CEO of the Cooperative Research Centre for Smart Satellite Technologies (SmartSat CRC).
Alongside the Australian Space Agency and the Space Discovery Centre, Adelaide will be the strategic and decision-making headquarters of SmartSat CRC, reinforcing South Australia's long-standing contribution to the nation's space journey.
The SmartSat CRC is a consortium of industry and research organisations that will develop game changing technologies to bootstrap Australia's space industry and catapult it into becoming a half trillion dollar global economy. Professor Koronios is leading the project by working on intelligent satellite systems, advanced communications and analytics to further develop advanced communications and Earth observations from space.
"The aim of the project is to challenge the innovative skills of the industry's best researchers and engineers and to inspire young people to develop the skills to push forward the frontiers of scientific knowledge," says Professor Koronios in an exclusive interview with Neos Kosmos.
Born on 5 December, 1954, Andreas, one of five children, was only two years old when his parents left him behind in Sparta and moved to Athens to seek employment.
He was raised by his grandmother Despina and didn't see his parents for the next fifteen years.
After his yiayia' s passing, the determined young man decided it was time to leave Greece and seek a better future in Australia.
READ MORE: Greece launches newly established Space Agency
In December 1971, the 17-year-old boarded the legendary ship Patris and after a lengthy voyage disembarked in Melbourne.
"It was a big decision to leave Greece, but I didn't have much of a choice. I wanted to do more with my life, but opportunities were limited," says Professor
Koronios who spoke no word of English yet managed to complete his studies at the Technical High School in Melbourne.
His love of airplanes led him to join the Australian Air Force.
"I was really lucky because it was just when Prime Minister (Gough) Whitlam came to power and he abolished national service. I could then join the army."
After 18 months in Melbourne and intense military training, Koronios was posted at the Army Aviation Base in Queensland.
He carried out his military duties during the day, played Aussie Rules Football and studied English at night, until a sports injury forced him to explore a different career path. After completing an electrical engineering degree, he branched into IT. After completing his master's degree, he visited the US as part of his studies and gradually moved up the academic hierarchy while researching and teaching upon his return.
READ MORE: 2022 Space Olympics to be held in Athens
He became an Associate Professor at the University of Queensland, got married, had three children and was promoted to Head of School.
In 2002, the opportunity arose to lead the School of Computer Science at the University of South Australia.
He became the Head of IT and Mathematics School before becoming the dean for Industry and Enterprise.
Meanwhile, following last year's International Aeronautical Congress, the South Australian Government created the South Australian Space Industry Centre (SASIC) to drive space industry innovation, research and entrepreneurial development.
"Forty countries have satellites above Australia taking pictures so that they can measure economic growth and activity, giving them a better understanding of our country, and we have nothing up there with an Australian flag. Our goal is to develop 'leap-frogging' technologies that will provide Australia with real-time connectivity, surveillance and sensing over its land, sea and oceans," explains Professor Koronios.
Satellites are at the heart of the booming space industry and Adelaide is known to have several entrepreneurs designing nanosatellites.
"The headquarters are in Adelaide. The growth of space and sustainable defence industries in South Australia plays a key role in the State's economic development boosting the growth of the industry and SA's reputation as a space hub, but at the same time, we need to keep in mind that this is a national program and we are already in the process of establishing nodes of the CRC in the other States. The Victorian Government has already agreed in principal, Queensland Government is likely to do it, ACT and Western Australia are already there."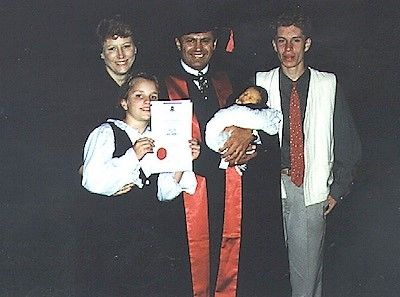 READ MORE: Greek students aim for outer space, fresh food pack attached
The project will help to achieve the space agency's goal of generating 20,000 jobs by 2030. It already has over 85 participants, such as Airbus, Thales, SAAB as well as many other organisations which include Australian companies and start-ups. Together they raised over $85 million in defence work, which Professor Koronios states was beyond his "wildest dreams".
"The Government approved everything a few weeks ago and all together we have raised $245 million. This will be one of the biggest Cooperative Research Centre (CRC) in Australian history," Professor Koronios says.
"It all depends on how successful we are, but we are determined and passionate about the project.
"Sometimes you can watch the future, or sometimes you can be part of making it," concludes Professor Koronios.
A Space Industry Centre for South Australia
The SASIC's aim is to support space entrepreneurs, create an incubator for space projects and an environment where new space technologies can be rapidly developed. The SASIC will build on the work done by the previous Space Industry Office at Defence SA, which developed the first space strategy of any jurisdiction in Australia. It will also support South Australia's emerging space industry by providing grant funding of up to $1 million every year to young space entrepreneurs, along with new and existing space start-ups.
The main capabilities and expertise are concentrated on earth observations, satellite communications and space-based position, navigation and timing. These space enabling services will support activities across a variety of sectors including communication, environmental monitoring and mapping. The new technologies are also expected to enhance farming and mining, making it more productive and efficient for Australia. The space industry contributes to the development of other priority sectors for South Australia including defence, agriculture, mining and tourism, as well as services for the community such as health and education.
Fleets of satellites increase internet connectivity and provide real-time monitoring of natural disasters and they are also vital to national security.
Prime Minister Scott Morrison said South Australia was a key hub for innovation and the technology industry, making it the ideal home for the new Agency, whilst Premier of South Australia Steven Marshall said the investment was another giant leap towards cementing SA as the nation's space leader.
"This will be Australia's biggest ever nationally coordinated ecosystem of space industry research collaboration," he said.
The SmartSat CRC will foster the creation of next-generation space technologies and professions and is expected to make Australia more competitive in the US$350 billion global space economy.