Melbourne will soon be welcoming a new relaxation and wellness space: Olympia Daily. As the name hints, it is inspired by the famous Greek Baths in ancient Olympia – the earliest baths in the sanctuary established in the 5th century BCE – and it aspires to become a natural part of Melburnians' daily life; a hub that will allow its members to unwind, reflect and socialise. The initial location is in the inner north of Melbourne – between Fitzroy and Carlton – and plans to open a second location near South Yarra or St Kilda.
Olympia Daily is the brainchild of two accomplished Australian women, spa and wellness consultant Sonja Sorich and PR and marketing specialist Emily King. The two met in 2017 through a mutual friend who knew they shared a passion for the spa and bathing traditions of Europe.
Emily had been living in the UK and Europe for five years where she discovered saunas, hammams and thermal spas as a form of relaxation while working in a very demanding role in fashion PR. She had also travelled to Japan many times and was drawn to the Onsen tradition for its relaxing, therapeutic and social benefits.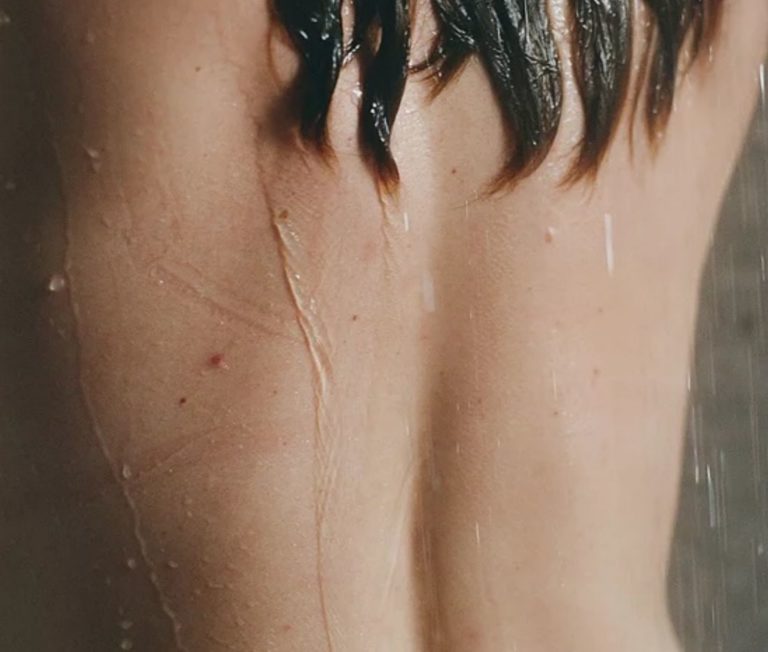 "Upon returning to Australia I went in search of the same experience, but have not been able to find a single place that met all the elements I was looking for, so I began researching and putting my ideas on paper," Emily tells Neos Kosmos.
Sonja has loved relaxing in saunas and steam rooms for many years, and through her international travels has always sought out local spa experiences, which, in most cases, have involved a form of bathing. Back here in Australia, while conceptualising and creating day spas and health retreats for her clients, and through a series of events and observations, Sonja began to realise that 'thermal bathing' was missing from the Australian day spa experience. In addition, she noticed that the most popular day spas she came across included some form of bathing.
The two entrepreneurs spotted a hole in the market and have since been working on the concept and development of this project, drawing on the expertise of thought leaders in the wellness, interior design, and commercial technology sectors to ensure they bring a compelling wellness concept to the market.
"Sonja and myself are leading the project, but of course we are leaning on a group of advisors across multiple industries to help us bring the concept to life," says Emily.
"Working with key investors, we all believe that the concept has the foundations to provide a much-needed wellness experience for every day and every body, regardless of age, background or social class. A lot of research has gone into understanding the future landscape and global trends in wellness so that we harness all aspects and provide something for everybody."
There are so many different kinds of spa and wellness experiences stemming from different cultures. Why base this new project on a Greek model?
"We have both travelled to Greece a number of times and experienced and loved the bathing culture, but the real connection for the name Olympia is in the original 12 Olympians," says Emily.
"Each Olympian, for us, encapsulates the various dimensions of wellness – from the pleasant to the not so pleasant. The 12 characters provide a narrative and put a face to the various reasons people will visit Olympia Daily."
For many people, explains Emily, the word Olympia may conjure up images of the statuesque symbols of physical form and beauty we see everywhere in Greece and also at the Olympics.
"And since wellness is beauty and the physical form, it makes sense to appeal to the inherent drive we all have to attain these attributes," she enthuses.
"At the same time we deliver so much more than beauty – we offer a complete experience that touches on all the expressions of human nature."
At the same time, Olympia Daily will not be limited to just the Greek bath experience but will offer an array of other services and treatments including sento, ikebana and shibari. There is also a food shop.
"We are so lucky in Australia to have people from all different backgrounds and therefore it made sense that we draw on global wellness traditions, yet connect them back to the original source of spa, which began in Greece and became an integral part of Roman society," says Emily.
"We have combined bathing, healing therapies, nourishment, social connection and even physical movement into a concept that people can actually engage with everyday. It's a complete approach to living wellness in an urban environment and offers guests the opportunity to personalise their journey to health."
Similarly to Ancient Greece, where the baths saw to the needs of the athletes participating in the Olympic Games, later becoming a daily activity of the high society, philosophers and politicians, Olympia Daily's vision is to become an epicentre of a diverse society; a new social experience for Australians that reimagines bathhouse traditions from around the globe.
"We want it to be fun to use, good for people's well-being and to foster human interaction and community," Sonja and Emily agree.
"Ease and accessibility is very important to us, as we want it to be easy for guests to visit us every day, or easily from the CBD. We love the history of the inner city suburbs, which were formerly industrial hubs. There are plenty of large spaces ripe for reinventing, with a growing number of young professionals and households seeking entertainment and wellness amenities.
"This area has an active community conscience, and we think this is a great place to kickstart a new way of life that aligns with existing lifestyle and environmental initiatives."
Knowing that consumers are looking for more meaningful social experiences, and are eager for entertainment that offers a healthy outcome, the Olympia Daily founders want to offer an experience that has the potential to change the way they live, work, and play.
"Olympia Daily is essentially a contemporary bathhouse that introduces the mainstream to a new idea of the spa experience: a regularly attended social space that captures both people looking to improve their health, and a place to connect outside of the 'pub scene'," the owners stress.
"At the end of the day, we want to create a culture of real well-being that enables individuals to find supportive and rewarding relationships and fuel happiness."
Who are Sonja Sorich and PR and Emily King?
For more information, go to olympiadaily.com