Imagine a private dinner on an islet in Caldera Bay facing Santorini on the porch of a luxury hideaway accompanied by the sounds of a live jazz band. Or staying in a minimal chic wine depo turned hotel overlooking the ocean in the Peloponnese? Perhaps you have fantasised staying in a five star hotel that looks out over one of Mykonos' beaches?
But have you ever thought to take time out from partying on one of Greece's most famous beaches to instead visit a farmhouse run by locals? There is trend at the moment for travellers looking to experience Greece at the top end of the luxury scale that also contains an authentic cultural Greek flavour.
Elena Papanicolaou, the founder of Greek travel agency Fly Me to the Moon explained how discerning travellers are looking for more than just luxury yachts and private helicopters and they are happy to pay big bucks for it.
READ MORE: Voluntourism to Greece: Boroume combines travel and volunteering for those in need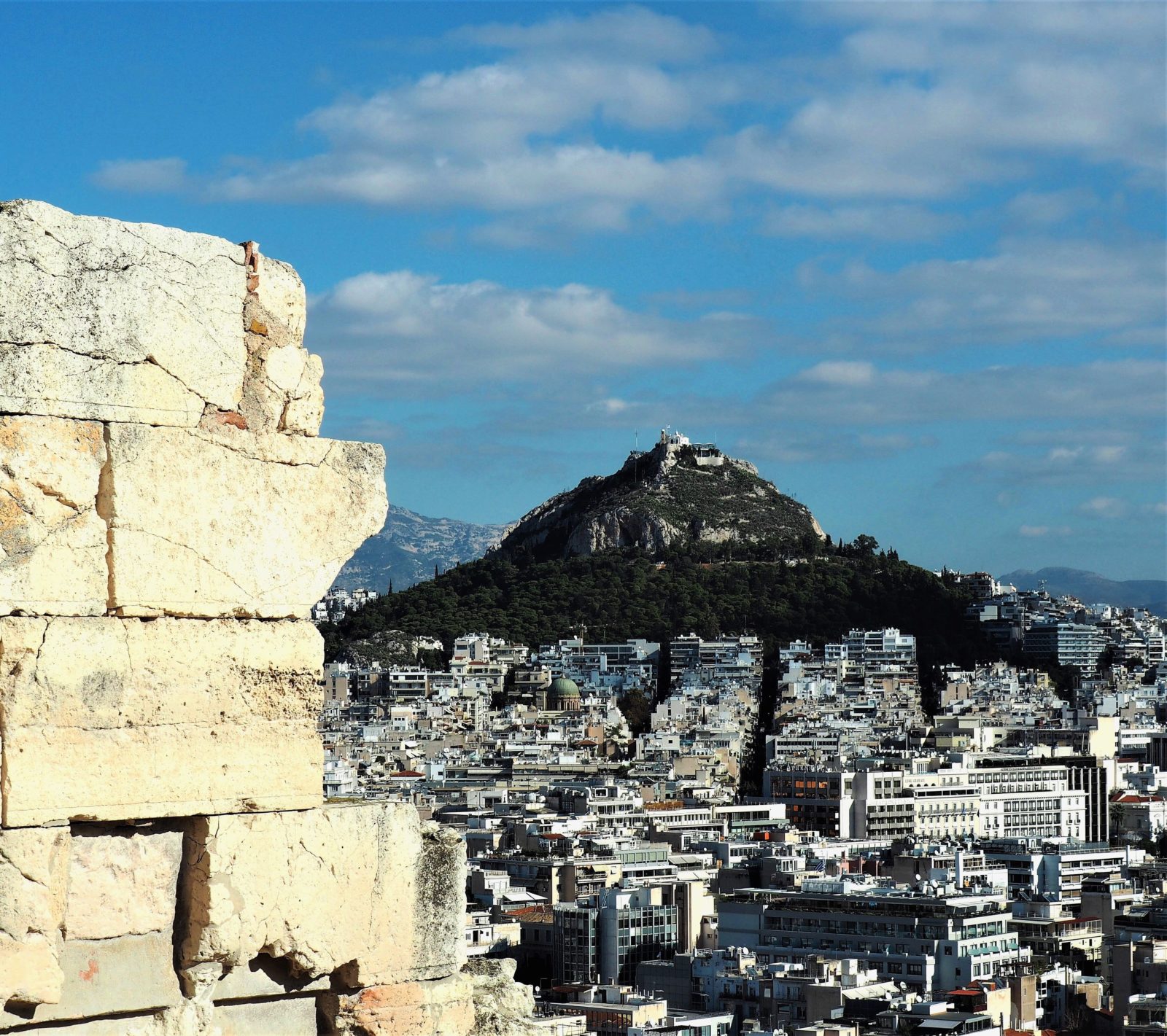 "Picking tomatoes from a farm may seem like it doesn't cost anything. But it does because it's rare," she said. "This is what makes it expensive. The definition of luxury for me is the rare, and authentic. When you stay at the Amanzoe in the Peloponnese we will take you to Epidaurus to see a fantastic performance at the Ancient Theatre. While in Athens you will visit the food market and speak to
the people who sell the fish and the meat and visit the actual everyday life of an Athenian. We make sure that people get in touch with the locals so when people go back they know they have been to Greece and that they have learnt things about Greece. That way they become more enriched."
One of the benefits of showcasing the local character of Greece is that local businesses on the tourist trail have begun to flourish and Papanicolaou revealed how it's the younger generation at the forefront.
"More and more young people that used to live in large cities who because of the Greek financial crisis, most of them went back to their places of origin," she said.
"They took back all their know how and skills. Some of them became farmers, some designers and many chefs. A lot of them who worked in Europe have come back and opened up high quality restaurants in villages using only local products and wine from local wineries which are super good. All these people have been educated in France and Italy and are making high quality wine. We are talking about people from Crete and some from the Cyclades islands and a lot in Epirus and the Peloponnese."
READ MORE: Top places to eat and drink in Greece this summer and how to make the most of your budget to maximise your travel experience
One of Greece's most visited islands is Mykonos. It's infamous for its party scene and not for evoking a picture of Greece's traditional past. But Papanicolaou revealed how Fly Me To The Moon offers something that is different from the typical tourist experience.
"Mykonos is known for famous DJ's and celebrities which is fine if people want to do this," she said. "Sure stay in a five star hotel or a villa but you have to visit this farmhouse run by locals that take the milk out of the sheep and make cheese as well as showing you how they cook food in the wood oven."
Calliope Tsiftsi is from Metaxa Hospitality Group who are based in Crete. She believes that even a traveller who stays at high end luxury accommodation Santorini like Santo Maris Oia Luxury Suites & Spa would still get an authentic Greek experience.
READ MORE: Top places to eat and drink in Greece this summer and how to make the most of your budget to maximise your travel experience
"The Greek hospitality starts from the way they are greeted," she said. "So the first and the most important thing for us is the service, like the cuisine and the experiences that you provide for your guests to be able to see things like archaeological sites and creating meaningful Greek experiences. Then there are the facilities, the architecture and the white domes and all the elements that highlight the local character of the island."
Carmen Cardoba, the owner and director of Luxury Greece DMC and Travel was awarded the 'Seven Stars Luxury Award 2019' for the best VIP Luxury in Greece. But despite this high end approach she also offers experiences that evoke Greece's traditional past.
"In Milos for example you can have a very nice experience dealing with locals close to the beach, with private wine tasting and join locals as they prepare feta cheese on a small farm," she said. "We also offer travellers a choice of staying on an amazing property on the mainland in Greece in Mystra where you can also taste olive oil with locals. They can stay on a luxury property and they can also plant olive trees themselves and get olive oil once a year from the owner of the farm."
READ MORE: Mysteries of Medieval Mystras, Byzantium's Indian summer and the birthplace of Modern Greece
It's not just high end travellers and tourists who are yearning for an authentic luxury travel experience in Greece. Fly Me to The Moon has also begun to introduce ancestry tourism which has seen second and third generation Greeks from various areas of the diaspora search for their roots.
"When it comes to the Australian market we know that many of the younger generation of Greek Australians are prospering and are always interested in their roots," Elena Papanicolaou said.
"They want to come back and explore their origins and of course have a nice holiday and see the contemporary Greece. But also we find, and we do it a lot with Greek Americans, is that they are very interested in ancestry trips. They want to find out where their family started from."
Papanicolaou explained how detailed they are in arranging these ancestor trips with in-depth research of the potential traveller's Greek family tree and how the luxury element is still a part of the trip.
"They are not staying in the village," she explained "They stay close by in a nice villa or hotel, and they have a private transfer to their family home. It's still a luxury trip but in this ancestry context.
But we do go to their village; we try to find out from the municipality where did this family start? Who are the members ? Where did they live before they moved to Australia or the US? We also find survivors from the family or friends. We then find where the family house used to be and we plan the whole thing. They are so touched and blown away."
Not only did they get in touch with their roots, Papanicolaou revealed how many of the younger generation feels so inspired by the experience they continue seeking out their Greek heritage when they go back home.
"Many families when they come here to Greece and they get to know their past and some of them want and organise a reception in the village square," she said.
"But what is really touching is the children, most of them don't speak Greek and they go back and they want to start learning Greek. One of our clients this summer had t-shirts printed that said, "I am Greek what is your virtue?" When they left they were all very much in love with Greece. We make sure they have a different trip; it's not a touristy surface like trip. More and more people are realising that what we have in Greece is very special and we have to safeguard it and showcase it."