Greece is a regular on the list of the world's top destinations, and this year is no exception with tourism reaching an all-time high. We already know many of you are there already or on your way to make the most of the Greek summer.
If you plan to spend more than a week in the queen of the Mediterranean, we have compiled a short list of the restaurants and bars one should visit this season based in five popular and very different destinations. To make things easier Neos Kosmos also offers some valuable safety, transport, and financial advice to maximise your currency options before travelling to Greece.

It is very likely that your first stop will be the Greek capital, Athens. If so, allow this beautiful city to immerse you in its vibrant food and bar scene as well as its art culture. If there is one city centre that never sleeps or stops moving, it is definitely the famous Athenian triangle. Seven days a week are not enough for the happenings that take place, be it art exhibitions, events, pop-ups, fashion shows, gigs, festivals, theatre and film.
Since the crisis hit Greece, there is one sector that has been constantly improving, hospitality. The need to excel and create more opportunity has brought to light some of the best establishments in Europe, if not the world.
•If you do find yourselves in Athens add Michelin starred Spondi on your to-do list. This culinary paradise looking at the Panathinaiko Stadium will introduce you to exquisite local, seasonal flavours conceived and executed by some of the country's most talented chefs.
•Funky Gourmet is also located in Athens within the lively pocket of Keramikos is easily the most theatrical and innovative restaurant in the country, with two Michelin stars. Chefs Georgianna Hiliadaki and Nikos Roussos create gastronomy artworks that are as fascinating to look at as they are to taste.
•Not far from Keramikos, in Monastiraki, hides away the newly established Clumsies, a conceptual multispace that has been moving up the 'Best Bars in the World' ladder since 2016 and is currently sitting on No. 6. Several different rooms, offering equally different experiences, are seeded across its floors with the main bar on the ground floor being the most sought-after spot. Delicious finger food accompanies the some of the world's most complicated and mind-blowing cocktails served by top-tier Greek and international mixologists.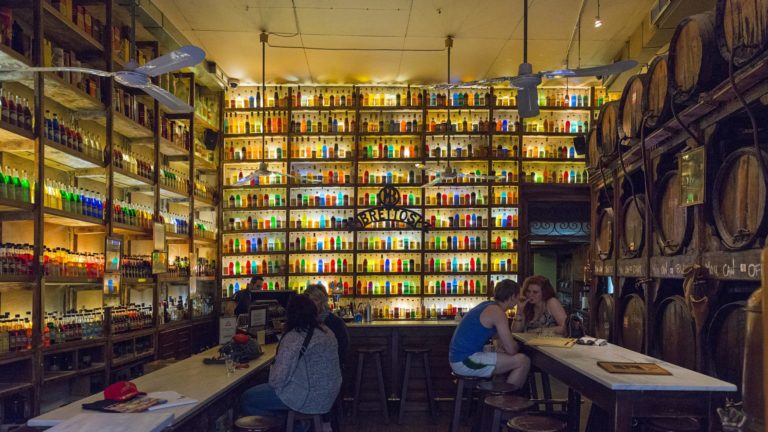 •Plaka, the capital's oldest meeting point is home to Athens' oldest distillery which also serves as a bar. Brettos, is famous for its colourful and glowing fitout along with a list of 36 house liquor flavours. Open from midday till late at night, Brettos bar allows customers to sample its home brands of brandy, wine, ouzo and other spirits while listening to soft jazz and instrumental music.
Greece's second biggest city, Thessaloniki, is arguably the country's food capital sprawling from the top of the Thermaic Gulf. The emblematic White Tower is something one should tick off as well as a shopping spree on Tsimiski Street. One of Thessaloniki's many positives is that city is walkable, with cheap public transport (mainly buses) and taxis.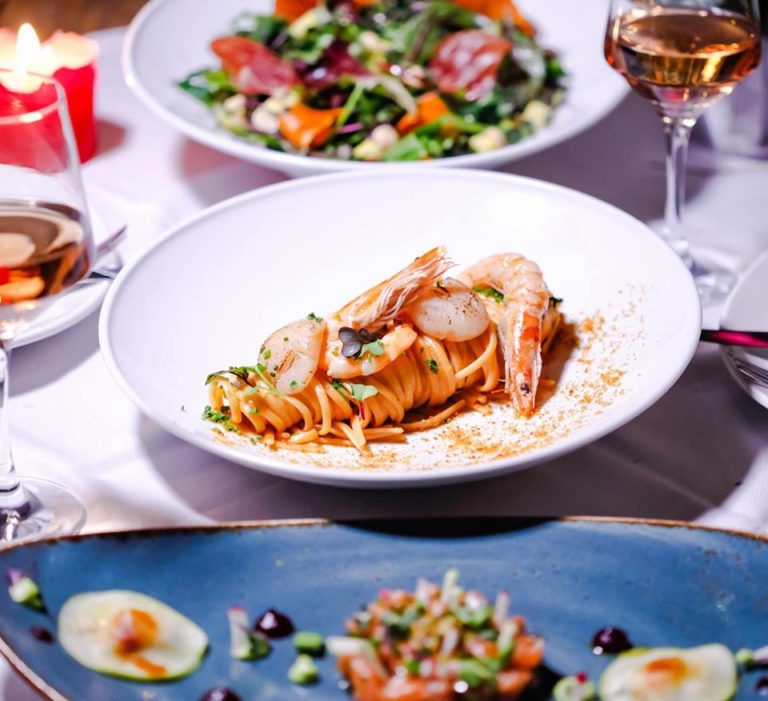 •One of its most famed eateries is Paparouna (poppy flower) restaurant that took over the historical building of the 'Banque de Salonique' in 2004 offering fusion Mediterranean and Greek cuisine out of an architectural masterpiece. Located in the old Frankish neighbourhood, Paparouna serves amazing dishes and intricate cocktails with the sounds of jazz and soul music.
•If you're looking for some more action, and to experience what the city's nightlife has to offer, awarded bar La Doze is the place to be. A carefully curated wine list, tasty and tasteful cocktails, and a parade of DJs alternating between alternative and electronic music events keep will not allow you to doze off at any point.
Gaining popularity among the Cycladic islands is Milos. For those opting for an Aegean Sea stop less bustling than Mykonos and Santorini, Milos is the answer. Famous for its Aphrodite, this volcanic heaven also has the most impressive beaches in the region; adorning white sand and white rock formations that make most visitors feel as if they are holidaying on the moon. A fisherman's island, due to its clear waters and warm currents, Milos is embellished with seafood establishments offering their fresh fish-catch of the day as early as 12 noon.
•Psaravolada Restaurant, earby Aghia's Kiriaki beach, is praised by locals for its menu and unique location, offering traditional Mediterranean cuisine and a panoramic Aegean Sea view respectively. From its stone-built verandah perched across a cliff, Psaravoltada staff serve day fresh fishes, delicious seafood, stews, traditional appetizers such as octopus carpaccio and dorado cheviche with chilli peppers, coriander and lime. Alternatively, one can opt for meat dishes like picanha black angus or chicken breast in lemon thyme sauce. The excellent local olive oil adds flavor to all dishes. Combining eclectic flavours from the wine cellar with wine varieties and popular labels from all over Greece, or with smoked beer, guests can indulge in a culinary journey of flavours and aromas that will overwhelm in the colours of the sun and the sea.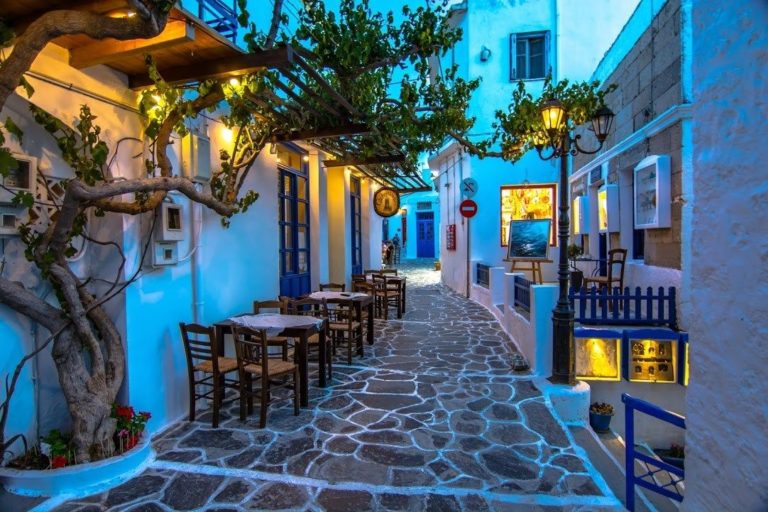 •Aragosta Bar in Adamas is where it all happens at night. Music till the early hours, endless dancing and drinks looking over the Cyclades from one of the island's most romantic spots is an experience to remember.
Naxos is the largest of the Cyclades island group, and is located in the South Aegean. Unlike most of its family and rivals, its fertile landscape makes its the Cycladic culinary capital. The main town is Chora, a whitewashed covered in marble with medieval Venetian influenced architecture. Aside from its archaeological significance, Naxos can please even the most demanding traveller, delivering the greenest and most pristine mountain villages and some of the longest and most touristy by-the-sea towns. In terms of cuisine, the island of Ariadne presents visitors with the best balance between Italian and Greek food.
•Lucullus in Chora, has been around since 1908 and is probably Naxos' oldest tavern. Hidden away in a quiet corner at the back of Old Market Street, it serves up Greek staples such as veal limonata, lamb kleftiko and octopus stifado alongside some great house wine.
• Another taste paradise is Doukato, the most affordable and popular eatery, also in Chora. The building that houses Doukato has previously operated as a monastery, church and a school, the place is also a meeting point and an iconic date spot. Its award-winning chef produces top Naxian specialities such as gouna (sun-dried mackerel), kalogeras (beef, eggplant and cheese) and a 'special' souvlaki.
Last but not least, Lefkada. This Ionian Sea island connected to the mainland through a small bridge which makes it accessible by car has been dubbed the Caribbean of Greece. Its world-famous beaches are responsible for some of the most impressive scenic photographs on the internet, combining lush forest land and steep cliffs with mesmerising turquoise waters and stunning waterfalls. Porto Katsiki, Egremni, and Kathisma will account for the best seaside experience while villages Nidri, Vassiliki, Sivota, the Town and Agios Nikitas equipped with clubs, bars, pubs, taverns and awarded restaurants can accommodate anyone from families, to couples and the solo traveller.
•Nissi is an acclaimed Mediterranean cuiside establishment in Lefkada Town, with a menu packed with Greek–Italian flavours, with stylish, comfortable seating on the central inland square; the jet-black squid ink risotto with octopus and huge grilled prawns, is one of its most popular dishes.
•Lefkatas restaurant, on the other hand, offers a completely different experience from its terrace in the heart of Athani village with breath-taking views down the mountainside to the sea beyond. Also open for breakfast, it specialises insalads and seafood while its hornbeam fish with garlic and tomato has received rave reviews.
• One of the best known, famous and bustling beach bars of the island, Copla, is located in the dreamy beach Kathisma in the western part of Lefkada. In complete harmony with the natural landscape around it, it owes its name to the word 'copla' used by locals for the wood washed up by the sea on the beach. This is why wood is the dominant element here. What will definitely impress you is the pool on the wooden deck. Apart from iced coffees and refreshing cocktails, it serves a variety of snacks and is open from early in the morning till super late at night, often inviting international DJs for special events.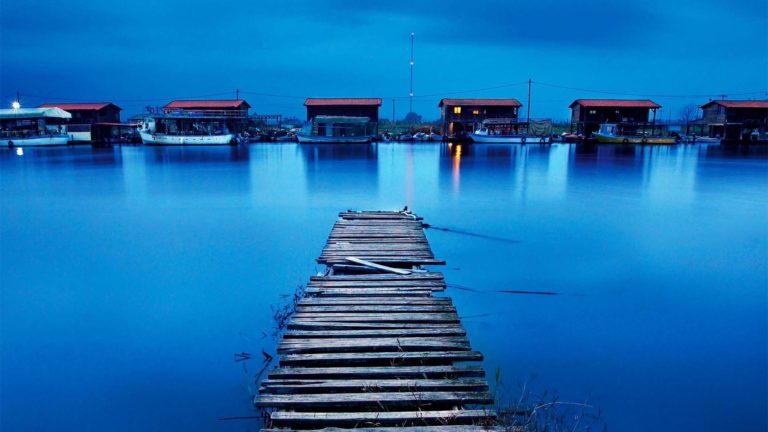 Golden tips that will help you make the most of your Greek holiday experience and your budget
Even though you won't be dealing with the nuisance of capital controls when visiting Greece this year, you will find it useful to have local currency on hand when you get to your destination.
Think of the time and effort you will save when you don't have to find a currency exchange as soon as you arrive.
Meanwhile, a recent study by online currency conversion website The Currency Shop shows that the majority of Australian travellers opt to exchange currency at the airport just before they take off something often resulting in losing hundreds of dollars.
Exchanging money at the airport instead of going to a local bank can see travellers lose up to 23 per cent of their initial sum in commission fees and extra charges.
According to the study, travellers who have their currency exchanged at the airport also pay for convenience on top of value.
At Delphi Bank it's quick and easy to order currency – just call into any branch. Your order will be processed quickly and you can usually collect your euros, UK pounds and US dollars on the same day
Best of all, when you return from overseas, Delphi Bank will buy back any unused euros, UK pounds or US dollars at competitive rates.
An at-call savings account that allows you to save in foreign currency accessible over the counter at any Delphi Bank branch. The account is available in euros, US dollars and UK pounds, with interest calculated daily and paid monthly.
Moreover, Delphi Bank is waiving foreign exchange fees for its customers buying or selling euro, pounds or US dollars until 31 August 2018. The offer, limited to individuals only, can be withdrawn at any time without notice.
Current photo identification is required from all non-Delphi Bank customers and, depending on the amount of currency you purchase, the bank may also ask you to produce additional identification.
Keep in mind that even though there is no limit on the amount of currency you can bring in or out of Australia, you must declare amounts of $10,000 or more in Australian currency or foreign equivalent.
*To find out more about this offer go to Delphi Bank.
*If you haven't yet booked your Greek holiday but would love the chance to win 2 return airfares head straight to HERE.
OTHER USEFUL LINKS:

•Australian Government and Border Protection Service website at www.border.gov.au
•For overall safety precautions prior to travelling to Greece from Australia go to http://smartraveller.gov.au/Countries/europe/southern/Pages/greece.aspx
EMERGENCY NUMBERS IN GREECE:
General emergency ………………………………………….. 112
Ambulance …………………………………………………………. 166
Fire Department ……………………………………………….. 199
Police …………………………………………………………………… 100
Anti-drug Police ………………………………………………… 109
Coast Guard ………………………………………………………. 108
Tourist Police ……………………………………………………… 171
Pharmacies ………………………………………………………… 107
Hospitals …………………………………………………………….. 106
•Australian Embassy in Greece's 24-hour consular emergency helpline can be accessed via phone: +61 2 6261 3305 and SMS: +61 421 269 080