"Plate of Origin", the world cup of cooking is set to launch on 30 August, on Channel 7, an epic competition featuring the best cuisines the world has to offer
Ten teams from across Australia will be cooking up a storm in a battle to determine whose food is the best on the planet. Will it be Greek or Lebanese, French or Italian, Indian or Chinese, Vietnamese or Venezuelan, Cameroonian or Australian? Representing some of the greatest food nations, the teams will cook from their heart and heritage, transporting you around the globe through international dishes which excite and inspire.
Culinary stars, Manu Feildel, Matt Preston and Gary Mehigan come together to judge this epic competition. With decades of expertise running some of the world's best restaurants, judging iconic food competitions, the three judges will commentate, coach and referee as the teams plate up mouth-watering dishes.
Team Greece is represented by Melbourne's dynamic duo, cousins Dezi Madafferi and Penny Kerasiotis, who are both superstitious and serious about Greek Food.
"Greek food is plentiful, tasty and from the heart. We want to cook like we are cooking for our family," Dezi says. But the mother of two also warned, "Never underestimate a Greek mum!"
How did it all begin, we asked the women in an interview before the launch of the show.
"I just love cooking," Dezi told Neos Kosmos. "I cook very simple home foods, and when I saw this competition advertised I thought it was a great opportunity. I needed a partner so I thought of Penny. I love doing main meals. Dinner is my favourite time of the day and I know that Penny's strength is her desserts so I thought we would make a great team. Luckily she said yes!" Dezi also has an Instagram account where she features her cooking, @dezi_cooks.
Dezi's 11-year-old daughter Mia was the one who really encouraged her to go for it. "So we applied, and the rest is history," she said.
Dezi and Penny really get on. They click. "We laugh and we have a lot of fun together. But most importantly we are on the same page. And I think that connection, that family bond really shows." Dezi adds.
READ MORE: A throwback to ancient Greek cuisine: Myma-style feta crusted lamb
Growing up, Penny was always with her yiayia cooking.
"My yiayia taught me how to make and work the pastry for 'pita' when I was only five years old" she told Neos Kosmos in reference to an art that is slowly diminishing in our time.
"We used to make cheese pies every weekend and she taught me how to make desserts. I learned a bit from my mother, but she wasn't a big fan of cooking. Neither was my sister which meant that I would make my niece's birthday cakes. I ended up making cakes for many birthdays and before you know it I had my own cake shop."
Miss Penny Cakes is Penny's shop in West Brunswick where she bakes mainly Greek cakes and sweets but also an assortment of other delicious desserts.
Her family hails from Serres, the north of Greece, and Crete, in the south, so she has a wide knowledge of traditional Greek cuisine.
Dezi's heritage is from Mytilini. She learned how to cook just by watching her mum and aunty who are both fantastic cooks. "Though my mum doesn't follow any recipes, as she does everything 'me to mati', I learnt a lot just from watching her. For me, it wasn't until I got married that I started to cook because until then, we were quite spoilt and mum would do everything for us. I only knew how to make a toasted sandwich. When I married my Italian husband, a ' xeno' who my parents adore," Dezi adds with a laugh, "it was a perfect opportunity for me to get cooking and find my feet in the kitchen."
Surrounded by food in her childhood certainly helped.
"My father is a fishmonger so I grew up in the markets. He had a fish shop on Chapel Street and then he moved to Prahran Market and even my husband is a green grocer so I am surrounded by food," Dezi said.
They are both excited and really looking forward to the shows.
"There are so many Greeks in Melbourne. Between Penny and I, with six degrees of separation, I think we know most of the Greeks here, so I think Melbourne will be cheering us on," Dezi said.
"And the Greeks like to support each other," Penny added.
"Dezi and I are on the same boat. We got married young, we had our kids young, so we never did anything like this before. Going on a competition was a really good experience for both of us and we had lots of fun. It was an opportunity to grow and learn new things, meet many beautiful people, so it's nice to show that you can be a mum and do stuff like this as well."
"What is appealing about Greek food is that it is simple, flavoursome and food you can make at home. So this show is going to be very refreshing because it is something you can make at home and it will inspire people to try them out."
READ MORE: Mediterranean diet – and especially Greek cuisine – helps prevent depression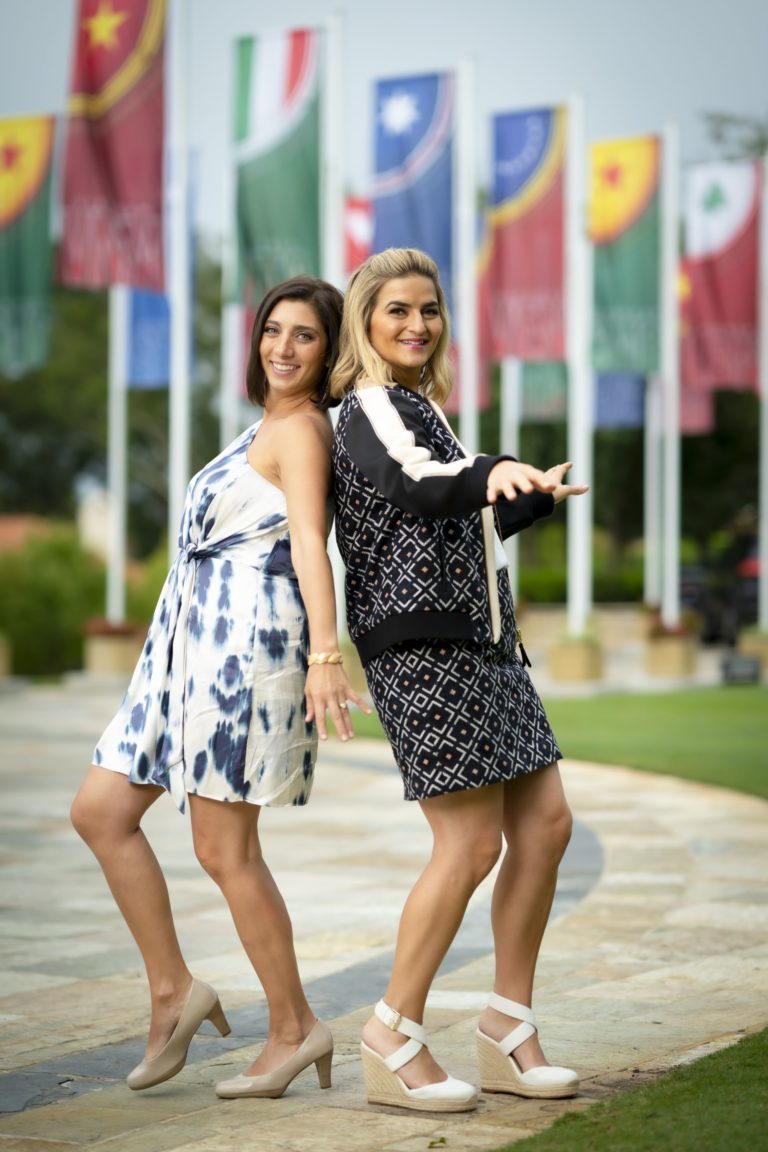 Professional multitaskers, both the women on Team Greece know how to cater to the tastes of the every member of the family and they believe many families will enjoy the show because they will be able to relate.
"They will understand where we are coming from," Dezi explained. "We are not professional chefs, we are home cooks. Penny is self taught in all the amazing dishes she makes and I've learned how to cook from watching my mum and from cooking shows, so we are self-taught, and it is important to know that it comes from the heart and it is the food we grew up with."
"Plate of Origin" takes place in the state-of-the-art kitchen in The Arena, a foodie's paradise of gardens, orchards and greenhouses overflowing with pristine produce.
At the end of the competition, only one team will be left standing. The 2020 Plate of Origin Champions, with $100,000 in prize money and the knowledge that their cuisine reigns supreme.
So tune in, on Sunday 30 August, on Channel 7, to enjoy the launch of this unique competition showcasing the delicious dishes of our Greek cuisine and inspiring flavours from around the world.
On our part we wish them the best of luck!