Panayiota Athanasopoulou caught COVID-19 in October 2021 and is still experiencing effects from the disease.
Long COVID appears to affect up to 1 in 3 patients. And the incidence rate is not unlikely to change.
"It's been going on for seven months now. It feels weird, as if my sense of smell has gone to sleep," Panayiota tells Neos Kosmos.
"The other day I forgot I had left something cooking and my partner asked, 'What is this smell? Something is burning', I couldn't smell anything."
A loss of smell that persists for weeks, even months is a symptom in people with what is commonly called, 'long COVID'.
In this article
What is long COVID?
A loss of smell and taste case study
How do I know if I have long COVID?
Who is most at risk?
Can vaccination prevent long COVID?
Are you up to date with your protection against the virus?
What is long COVID?
Post COVID-19 condition is the term by the World Health Organization, (WHO) Associate Professor Vicki Kotsirilos tells Neos Kosmos.
"We are finding that the incidence of long COVID is occurring in about one in three people, experiencing at least one symptom, even three to six months after their initial diagnosis of COVID infection," says the Melbourne GP referencing the largest cohort study conducted about the condition's prevalence.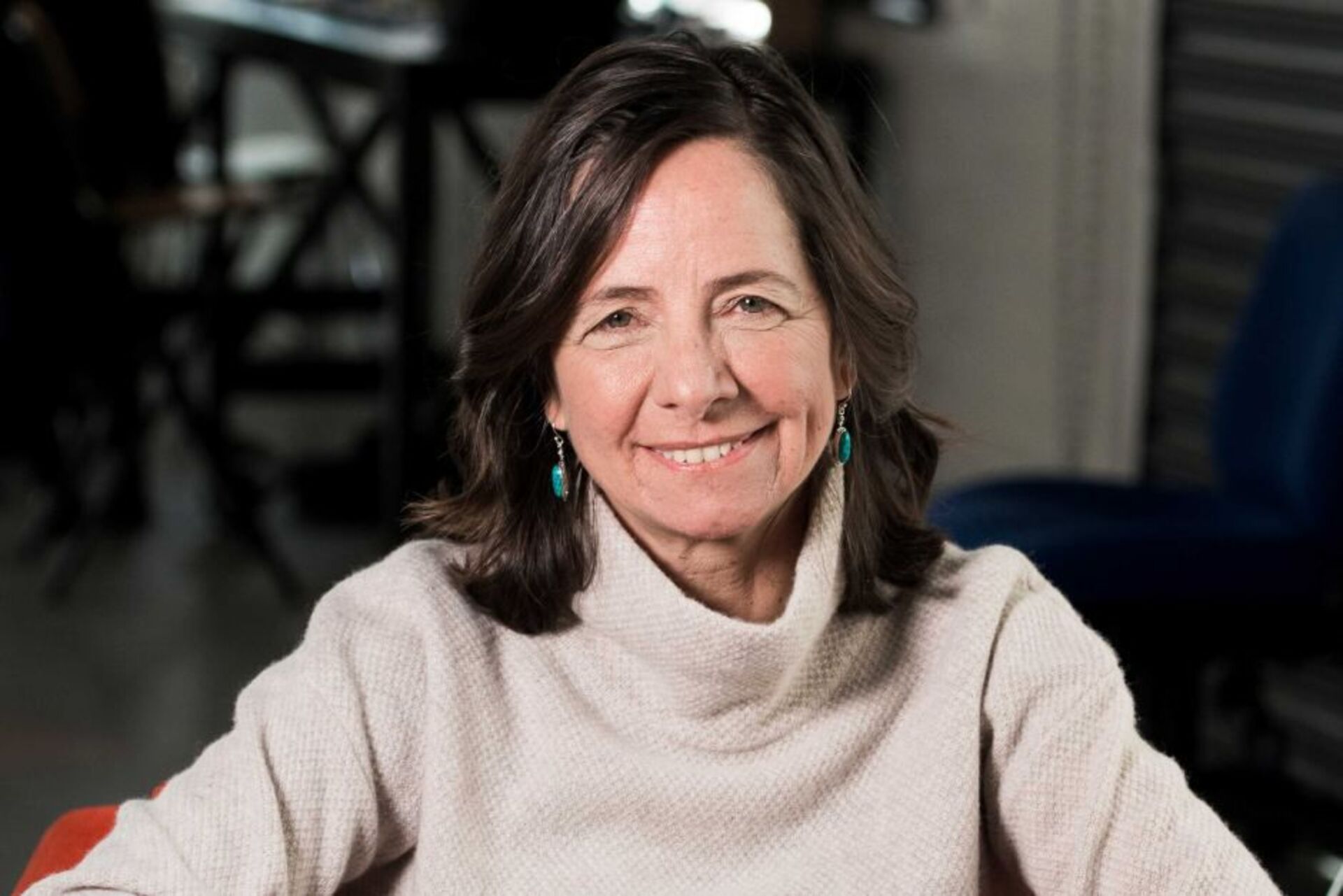 Among the most common symptoms reported are fatigue, loss of smell and shortness of breath. People can also experience "joint pain, chest pain, change of taste, foggy head, not sleeping as good, headaches."
The list is non-exhaustive. The Victorian Department of Health resource with "Information for people with long COVID symptoms" says that symptoms vary and can also be unlinked to the severity, or trajectory of the initial infection with the virus.
A loss of smell and taste case study
For Panayiota, the loss of smell and taste showed up after her recovery.
"During the first week of my infection, I had runny nose, shivers, joint pains, and a really sore throat.
"I remember waking up at night and feeling parched, my insides were like dry cracked land, when I drank water, I had a rough time" she says.
She recovered gradually, however fatigue persisted. Her blood sugar levels were also elevated as she found out in a test about a month after infection.
About three-weeks after she contracted the virus, Panayiota recalls her sense of smell and taste began to fade and have not returned.
"It's weird, because I know what I'm eating but I feel the same taste regardless of the food, the first bite might be distinct and then nothing.
"It's been seven months now; it's started affecting me psychologically. Doctors tell me there is no such thing as treatment so I must be patient," Panayiota says.
Asked about what we know about treating loss of smell and taste due to long COVID, Dr Kotsirilos says:
"There is no magic bullet, no drug or medication to treat it. It's an important one, it does impact quality of life and can be quite disabling. The sense of taste and smell is so instinctive to us and it's so important to be able to look at food and enjoy it through tastes."
Dr Kotsirilos says being mindful while eating is important. Trying to focus on the act of food intake in the body rather than getting lost in thoughts about other things. Being mindful may help the brain recover the memory of a particular smell or taste which may then trigger the sensation.
How do I know if I have long COVID?
Validating a sufferer's experience helps recovery according to Dr Kotsirilos.
Addressing a common misconception she says long COVID is not "psychological."
ALSO READ: A Greek Australian perspective on COVID-19: What have we learnt – where to now?
"There are physical indications that support the diagnosis. In studies we found that patients who suffer from long COVID have more inflammation. Blood tests demonstrate that as well. This inflammation tends to cause multi-system symptoms, in other words it can affect any organ in the body and that's why we see several different post viral symptoms," Dr Kotsirilos says to Neos Kosmos.
This explains why official guidelines for GPs and their teams when it comes to "caring for patients with post–COVID-19 conditions", encourage "the development of individualised plans for their ongoing management."
"The most important thing if you're suffering from persistent symptoms, at least four weeks after the initial infection," Dr Kotsirilos, advises to go see your GP.
"A GP can pick up what we call red flags, other symptoms that may allude to other problems occurring and a GP can do a good examination to exclude other causes like heart and lung conditions."
Who is most at risk?
We are well over two years into the pandemic.
And we are still trying to grasp its devastating impact. The WHO recently released data on the true death toll associated with the COVID-19 pandemic.
The figure, including both those killed directly by the virus and by the pandemic's impact on overburdened health systems, is an estimated 14.91 million excess mortality.
Meanwhile, long COVID remains largely unexplored territory, gaining increasing research attention just now.
There are no definite answers as to why some get it, and others don't.
"But there is data from a couple of studies pointing to what we call risk factors for long COVID," says Dr. Kotsirilos.
"We know that the risk is a lot less if patients are not that sick and treated at home, compared to people who've been in hospital.
General advice for patients dealing with the virus at home
When you catch any virus, including COVID-19, Dr Kotsirilos says it makes good sense to:
Keep well hydrated
Try to get some good rest and sleep
Eat well (soups, veggies and fruit, avoid sugars, junk food)
Stay away from alcohol and smoking (smokers can use the opportunity to quit)
Don't overwork yourself to allow your body to heal (if ready to go back to work do it gently, if exercising start slow)
"The older we are, the risk of COVID morbidity increases. If you've got an underlying existing problem like diabetes or asthma, that may also put a person on the high risk. And being admitted into Intensive Care Unit, it doesn't matter what age, is also a risk factor."
A UK study just published revalidates these. Examining a group of over 2,300 COVID-19 patients who were hospitalized, researchers found that just 25.5 per cent of those reported a full recovery after five months of being discharged and only 28.9 per cent after a full year.
Use of mechanical ventilation while in hospital and obesity were also identified as risk factors for long COVID. In addition, women were found to be 33 per cent less likely than men to make a full recovery.
Meanwhile, an earlier study released in January found that among major risk factors was the high level of coronavirus RNA in blood at an early infection stage – an indication of increased viral load and the presence of certain antibodies which attack the body's own tissues much like in an autoimmune disease like lupus.
There are still things to learn, it seems, about the list of factors potentially increasing likelihood of long COVID.
Can vaccination prevent long covid?
When Panayiota got infected with the virus, she was days away from her booked vaccination appointment.
"I had my appointment on Tuesday, but the Saturday before that, I got my positive test back. Since Thursday I could feel I was ill. The doctor diagnosed me with bronchitis before sending me off for a [COVID-19] test," she says
After recovering from the severe illness phase of her infection, Panayiota recounts how many people would approach her and discourage her from completing her vaccination.
"I would tell them 'No, it's necessary even if you have been infected, booster and everything. I don't want to get sick again'".
Omicron and its subvariants still remain an unknown terrain, cautions Dr Kotsirilos.
"We have got more to learn from Omicron. There is a lot of infection out there and mandates are being lifted so that we learn to live with the virus just as we learned to live with the influenza virus. And those most vulnerable, like 65 years and over are now advised to have their fourth booster dose."
We know vaccination against COVID-19 offers high protection against death and severe disease from the virus.
But is there a direct link with reducing risk for long COVID?
Scientists think this may be the case, following recent analysis from two countries suggesting vaccination can shield people from long COVID too.
The data is from a UK statistical survey and an Israeli scientific article for which peer review is pending.
"The study found that vaccination with at least two doses reduces the incidence of long COVID. But it's still early days as well," Dr Kotsirilos says pointing to the impact of Omicron which is yet to be fully assessed.
"Australia's high vaccination rates of at least two doses reduces the incidence of long COVID. But it remains to be seen what happens with the current Omicron infection, the high incidence, and we will almost certainly find out more in the next few months."
Meanwhile, COVID-related deaths in the country are lately averaging 40 a day, making the virus the second leading cause of death behind heart disease in Australia.
Young and healthy who are lucky to not go through severe COVID-19 illness are not immune to the virus' impact either, with research suggesting even milder cases of COVID-19 can have 'significant effects' on the brain.
As we move into a 'learning to live with the virus' phase and enter the flu season, protection against COVID-19 remains as relevant as ever.
Are you up to date with your protection against the virus?
To be considered up to date with COVID-19 vaccination, you must have completed all the doses recommended for your age and health status.
Everyone 5 years and over can complete a primary two-dose (different doses for adults and children) vaccination course which provides a high level of protection against the worst effects of COVID-19.
Boosters are recommended to maintain immunity against COVID-19.
You are eligible for a COVID-19 booster dose if you:
are 16 years and older, and
completed your primary dose course of COVID-19 vaccination at least 3 months ago.
If you have had COVID-19 you should wait to be vaccinated with a COVID-19 vaccine for 3 months after your confirmed infection.
Benefits of a booster dose
Two doses of COVID-19 vaccine provide very good protection, especially against severe disease. People who are severely immunocompromised need 3 doses.
A booster dose will make sure the protection from your first doses is even stronger and longer lasting.
A booster dose increases your protection against:
infection with the virus that causes COVID-19
severe disease
dying from COVID-19.
Winter dose
The cold weather can make it easier for viruses to infect our bodies.
As Australia moves into winter, an additional booster dose, or 'winter dose', is recommended for people at higher risk of severe illness from COVID-19 who have already had their first booster dose.
If it has been at least 4 months since your first booster dose and you fit into one of the below categories, you should book an appointment to have another booster dose as soon as possible before or during winter:
65 years or older
a resident of an aged care or disability care facility
severely immunocompromised
Aboriginal or Torres Strait Islander and aged 50 years and older.
People who have had COVID-19 should also wait at least 3 months before having an additional dose.
For more information visit the Department of Health website.
To book your vaccine appointment in Victoria visit https://www.coronavirus.vic.gov.au/book-your-vaccine-appointment