In a farm just a few minutes outside Geelong, Diamond Rozakeas and her Mulberry Group partners Nathan Toleman and Ben Clark are setting the foundation for Melbourne's new favourite wellness project.
The trio whose entrepreneurial skills created some of the city's most popular hospitality industry gems such as Higher Ground, Top Paddock and Liminal, have kick-started Common Ground Project, a new breed of cafe, breaking the mould and changing the scenery once again.
The wider area of Freshwater Creek welcomes a farm project designed to put chefs back in touch with the land.
The three partners, aspire not only to creating another successful business but changing the philosophy of hospitality by blending it with the essence of well-being while giving back to the community and the environment.
Mulberry Group has created what they call a "co-working biodynamic farm" where hospitality professionals and customers can reconnect with the earth.
"I think it's very important to have meaning and purpose in the workplace and as a group we had reached a point where we thought 'Great, we can continue to create outstanding cafes or do something that will bring much more meaning in our lives and the lives of our employees'," Ms Rozakeas tells Neos Kosmos.
At Common Ground, for a subscription of $230 a week, cafe and restaurant members can choose to send their busy and often burnt-out city chefs to weed, water and dig one day a week in the leased 1.6 hectares; to revisit their relationship with the produce they use.
In return, they get a share of all the biological/ organic produce grown following bio-dynamic principles.
"We take care of nature and especially the land that needs our attention. The treatment of the surface of the land in previous years has affected the land and we are trying to correct this by renewing the soil and therefore we focus on regenerative, biodynamic farming," she explains while adding that she would also like to collaborate with members of the First Peoples communities in the area.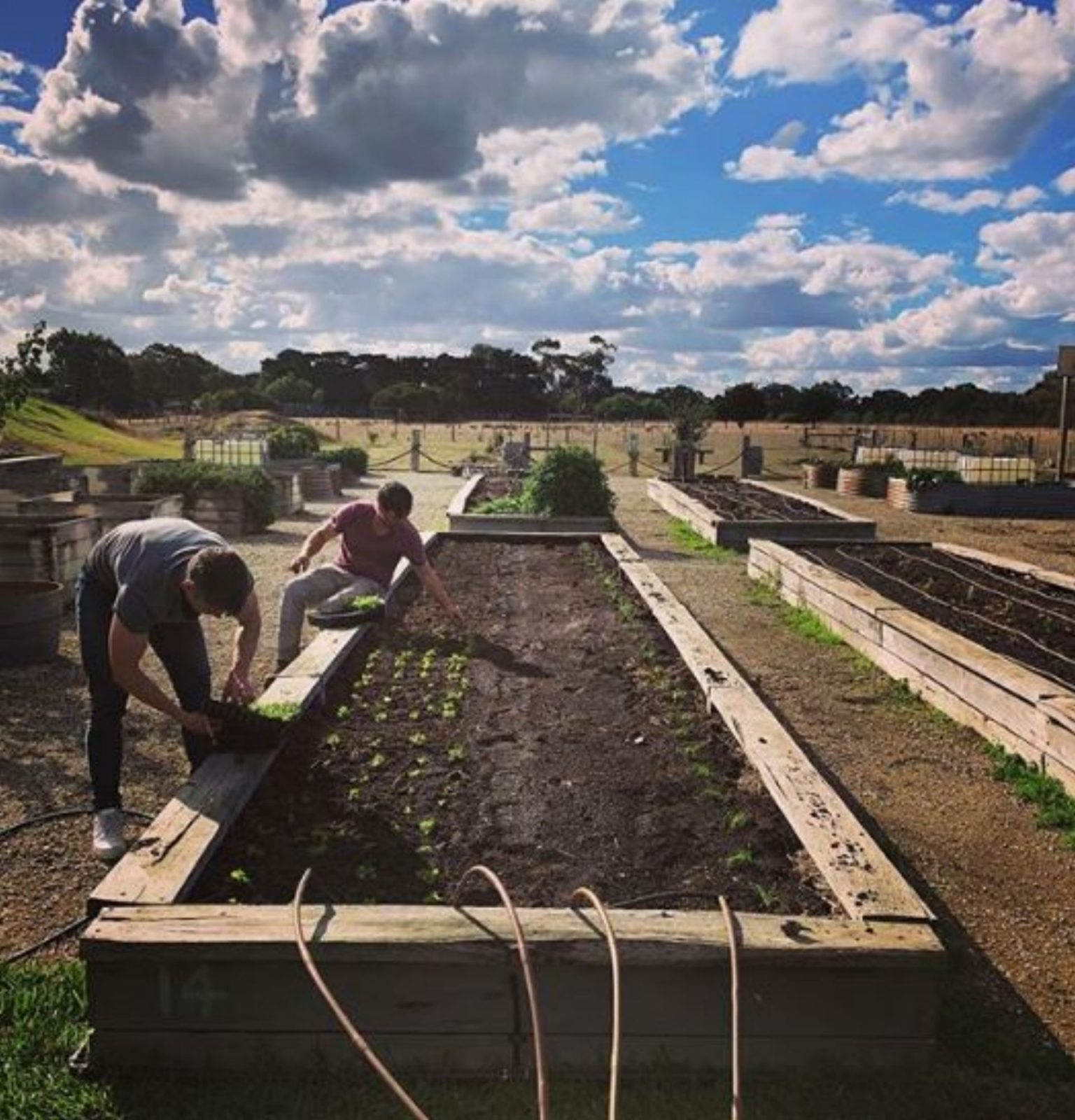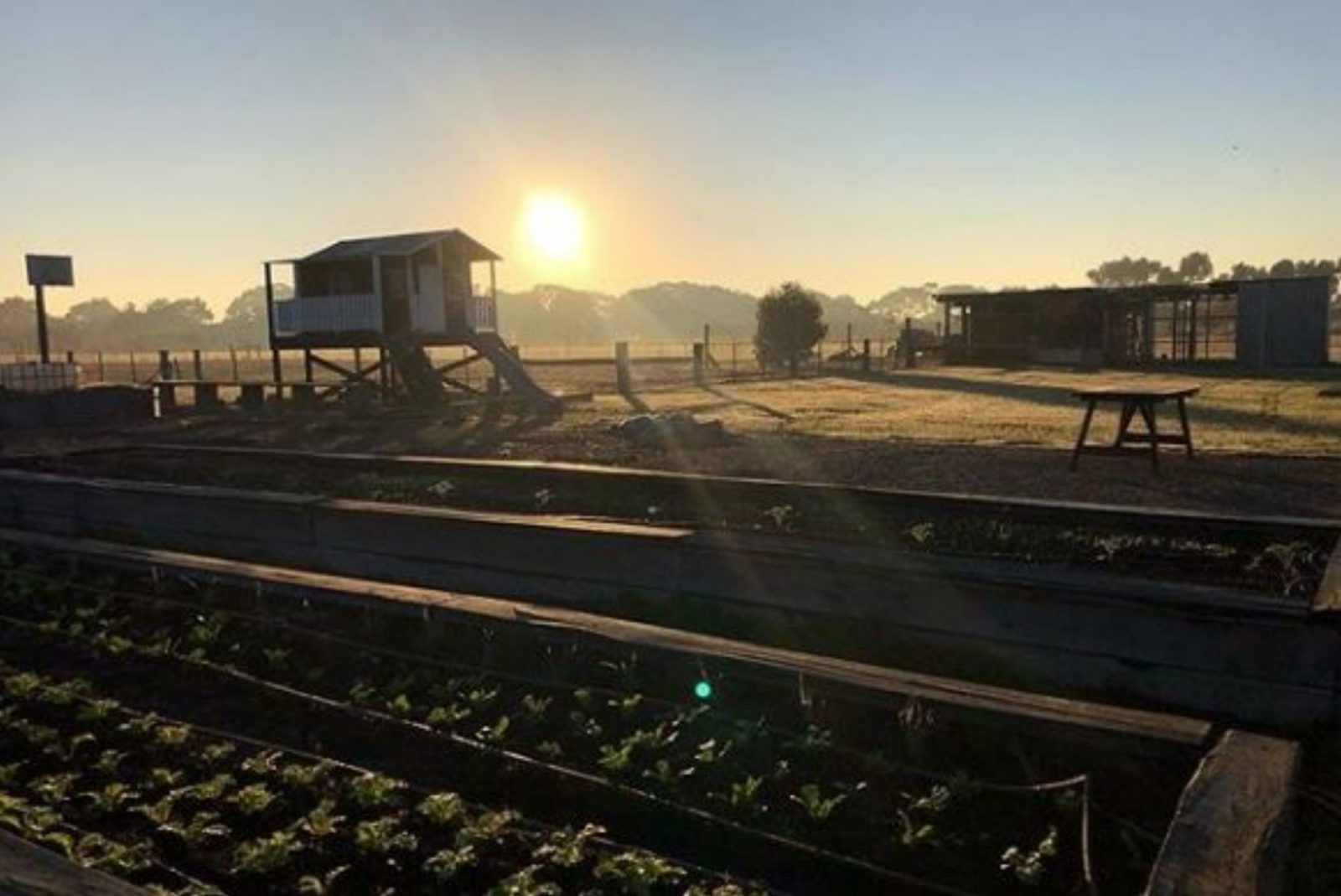 The trio had been thinking about this transition for years, with one of its full-time chefs at Top Paddock, Simon Pappas, 39, taking the challenge of working one day a week at Toleman's Merricks Farm on the Mornington Peninsula. Before he had realised, one day became two, three, and eventually Pappas had turned into a full-time farmer. He would still return to the kitchen and work, but he felt he had established a much more substantial relationship with nature and its 'fruits'; a more profound understanding of everything that goes into the food served. He was also feeling less stressed, his mental (and overall) health had improved dramatically.
It was this venture that made the Mulberry Group partners decide to share that same feeling and philosophy with the rest of their employees.
"It all started simple and evolved naturally… and then we realised the value that comes with being present throughout the entire process, from planting the seed, growing the food, to the moment it arrived on our plate. But also [realising] the positive impact this experience has on our personnel.
"Our chefs especially," stresses Ms Rozakeas, "who spend so many hours in the kitchen under artificial lighting and working under pressure at hectic and extremely busy cafes. It's not that we've created something new; we've just been working on an element that we know nurtures the human psyche, whilst better taking care of each other.
"As a western society, it often happens that we tend to move further away from the things that matter the most. The food, the ground, the connection with the earth are some of those things that we need to revisit."
Adaptation by Nelly Skoufatoglou.
READ MORE: Are Cypriot wine varieties the answer to Australia's climate change crisis?