Fish and chips may have found their way to Australia from England, but over time the go-to summer take-away option became synonymous with the Greek migrant.
We've heard it said time and time again: "Nobody does a crispy batter like the Greeks".
As the years have passed however, the Greek fish and chip shop has been phased out, with families selling up shop and newer migrant groups taking over.
But there are still a few holy grails, one of which opened its doors in March on Puckle Street.
Pier 20 is everything you want in an old school Greek fish and chip shop, serving up locally sourced flake from South Australia, that is perfectly cooked with a golden crisp batter.
Opened by local Peter Kelidis, the 28-year-old entrepreneur says it was a chance to fulfil a lifelong dream, for both himself and his family.
Ever since his father returned to Australia from Greece as a teen, he always wanted to open up a fish and chip shop. But starting out in a new country, along with growing family commitments, he never had the chance.
"So that idea has always been circulating in the family, and it never managed to happen up until now. The kids grew up and I guess my parents had a little more support to go through with the idea, and I thought I'd launch it," Peter told Neos Kosmos.
Located in the inner city, when you walk into Pier 20, you're almost convinced you could be by the beach, walking over a constructed pier surrounded by sand. Newly renovated it has a fresh feel that lends itself to the menu.
Having grown up in a Greek Cypriot household, Peter naturally grew up with a love of food and has always been hands on in the kitchen. So at Pier 20, his vision was always to bring the taste of home to customers, with dips made from scratch in house, freshly cut salads, and meats marinated with their own special blend of herbs and spices.
An avid fisherman himself, the fish cabinet is Peter's pride and joy, with an array of fresh fish on display daily, from blue grenadier and whiting, to flathead and barramundi.
There's also lamb and chicken gyro rotating on the spit, as well as burgers and sandwiches (try the steak sandwich with the lot, and thank us later).
For something sweet there's the classic banana and pineapple fritters, or try the jam donuts or house-made risogalo.
READ MORE: Australia's oldest continuously Greek-run cafe is being put on the market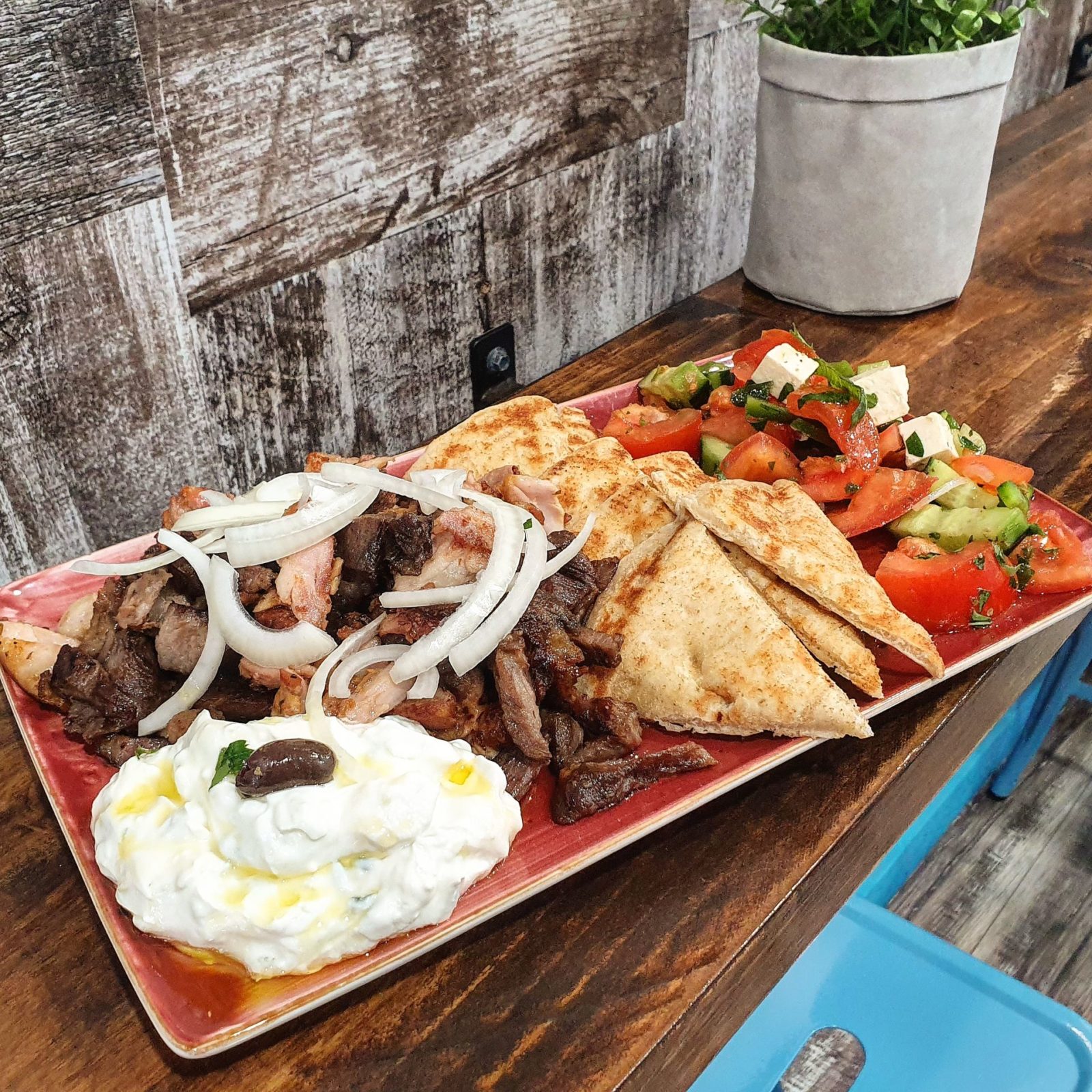 For those on a health kick, you'll be pleased to know they use rice bran oil instead of animal fats, which is also gluten free. There's also salmon on the menu, and the option to have your fish grilled.
Along with the old school fish and chips, what makes this place particularly special is that old school hospitality.
Peter is in store every day greeting customers with a welcoming smile, while his sister, mum, and occasionally dad too, prepare and serve up food.
"Despite all the competition that's around us, they're all mostly franchises – we're pretty much the only family run and independently owned fish and chip shop that brings old school ways," says Peter. "And coming from a Greek background that's something that always stands out when people walk in; they're always surprised that we still exist, Greeks and Europeans running these takeaway shops."
Pier 20 is located at 20 Puckle St, Moonee Ponds VIC. Follow them on Instagram @pier_twenty and on Facebook https://www.facebook.com/P20seafoodandgrill/
READ MORE: Term 'feta' remains under negotiation in EU-Australia trade deal