Vasso Kalamaras, the Greek and Western-Australian pioneering writer of poetry, prose and plays, is no longer with us. She died suddenly on 3 January, as Vivienne Morris, a dear friend of Vasso's, informed us in her column in Neos Kosmos (Thursday, 9 January).
Vasso belongs to that courageous, even heroic, first generation of Greek immigrants who arrived just after the Second World-War and the Civil War in Greece. She was born in Athens to a middle-class family. Before completing high school, she met and married Leonidas Kalamaras, a young man from Florina who was soon to join his father in the country town of Manjimup, southwest of Western Australia. Leonidas' father had migrated many years before and had a tobacco farm in Manjimup. Vasso soon joined them with her baby son in 1951.
Migration can be a harsh experience for most immigrants but for Vasso it was excruciatingly difficult, as she moved from Athens to a farming community in a remote town in W.A. After ten years of hard work with very few comforts at home, and the arrival of another son, the family moved permanently to Perth. There, they did what very few migrants who came to Australia as adults could accomplish. They both undertook tertiary studies and while Leonidas became a sculptor and painter, Vasso turned to her first love: writing! From the moment she set foot in Majimup she began writing. Her life in an isolated, farming town, inspired her to write about farmers and outback dwellers (not only Greek), with particular emphasis on depicting the lives of women.
During her long writing life, she became a distinguished writer of plays, short stories, poetry and novels, published in Greek and English. She has won many awards in Greece and Australia including the 1990 'Western Australian Premier's Award for Fiction' for The Same Light, a collection of poetry and prose. Vasso was a pioneer in the field of multicultural literature. She insisted on publishing her books in both Greek and English. Her bilingual collection of short stories titled Other Earth – Άλλα Χώματα, was the first bilingual literary book, published by the prestigious Australian publisher, Freemantle Arts Centre Press, in 1977. She believed in a multicultural Australia where bilingual publications were valued.
READ MORE: Expatriate experiences: Migrant stories have broad relevance
Almost all of her stories were about migrant life: Other Earth – Άλλα Χώματα: four Greek-Australian stories (1977); Bitterness: six short stories (1983); The Bread Trap (1986); The Same Light (1989); Expatriates: contemporary Australian tales (2011). In her poetry she also gave passionate portraits of life in isolation in the Australian bush, as well as moving poems about love.
In later years, her passion turned to a study of Olympias, mother of Alexander the Great. She viewed Olympias, as a woman who left her country (Epirus) and moved to Pella to marry King Phillip of Macedon and live within a very male-centred environment. Her play, Olympias: Mother of Alexander the Great, was published in Greek and English by Owl Publishing in 2001.
READ MORE: Chronicling the diaspora's stories: a tribute to Helen Nickas and Owl Publishing
All Vasso's books are adorned with images of sculptures and paintings by her beloved husband Leonidas, rendering them visually striking.
The following comments on Vasso Kalamaras' literary works are indicative of her powerful writing and her place in Australian literature:
"Her evocation of the rural landscape and tackling of major personal and social questions places her firmly in the mainstream of Western Australian literature… Yet Vasso's work is unique… so deeply Australian and deeply Greek, but in no way bifurcated."
Andrew Ross
"The author, an immigrant herself, conveys the migrant experience with authenticity, giving voice to the voiceless, who would not have been able to write their own stories. Her stories are characterised by gritty realism, but also great lyricism."
Helen Nickas
"Her writing is full of energy, but sombre, dealing with the fundamental difficulties of human life, migration, loss, remembering, the harshness of the new country, the effort to survive…"
Antigone Kefala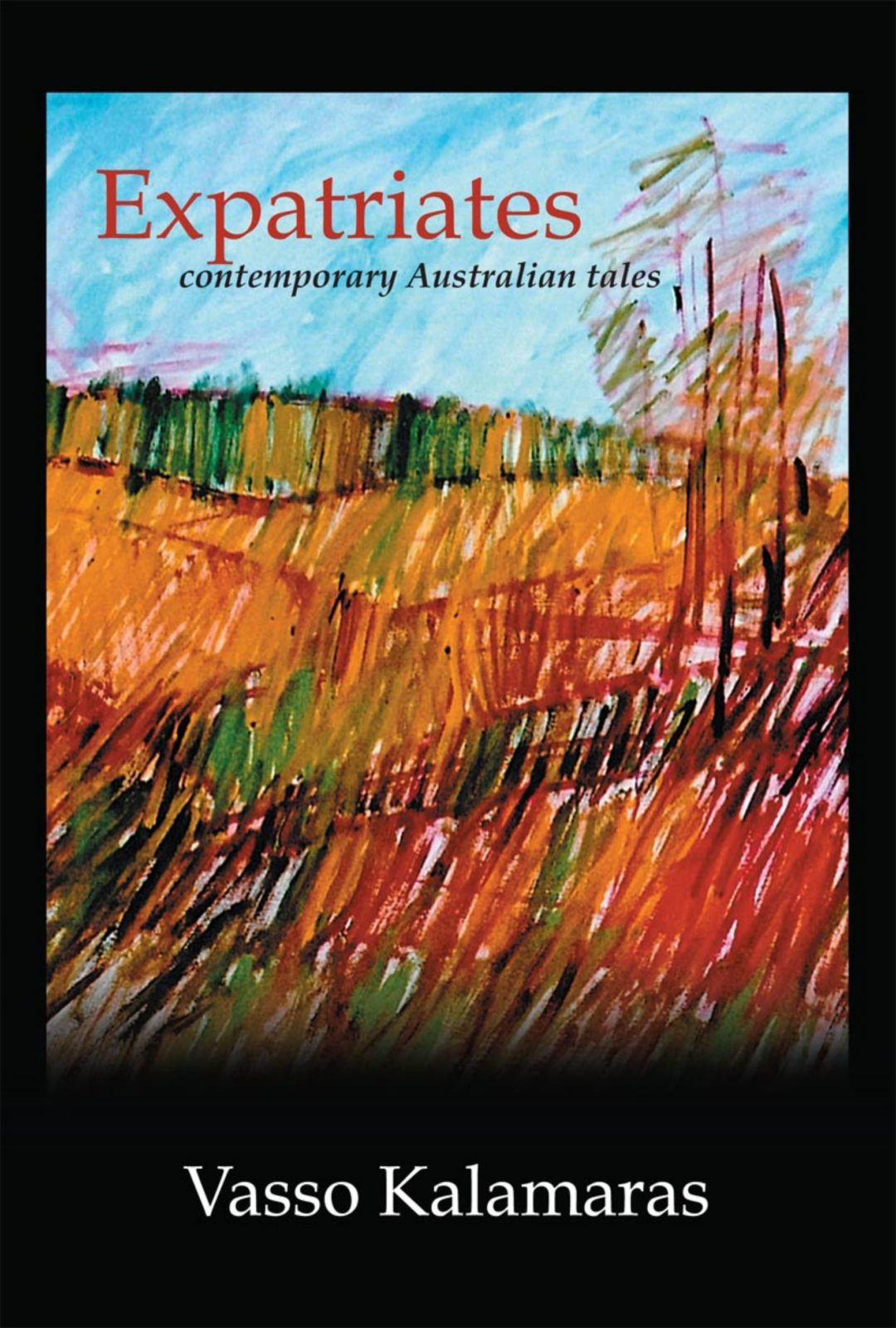 Vasso Kalamaras has left her mark in Australian literature, expanding its horizons to include writers from languages other than English and build valuable bridges within the wider Australian literary community. She has also contributed to literature in Greece, expanding the Helladic horizons a little further than their own narrow geographical perimeters.
Helen Nickas, the Founder of Owl Publishing, wrote this tribute in her capacity as a researcher of Vasso Kalamaras' work and publisher of three of her books.