The Flavours of Greece festival kicked off with a bang last Tuesday 13 July. John and Susie Rerakis hosted the Greek Community of Melbourne at the event "Philhellene celebrates Daskalogiannis".
The event saw Consul General Emmanuel S Kakavelakis, members of the Greek Community of Melbourne, and guests enjoy a night filled with stories of the Cretan revolutionary, delicacies from the island and music.
Guests were greeted at the door with glasses of rakomelo and ushered into a room filled with various exhibits from Greece, the revolution and ancient Greece, curated by John Rerakis. The menu included dishes such as fava, yemista, goat, and cheese kalitsounia which were chosen as the dish to celebrate Daskalogiannis.
READ MORE: Greece and Australia come together to celebrate 200 years of Greek Independence
Those who attended the evening also enjoyed the musical delights of Sifis Tsourdalakis, George Rerakis, and Paddy Montgomery.
This year's 'Flavours of Greece' festival centers around celebrating Greek culture, local Hellenic restaurants, and the heroes of the 1821 Greek War of Independence. Every month starting in July a Greek restaurant is being championed and, alongside that restaurant, so is one revolutionary hero.
The Greek Community of Melbourne have collaborated with restaurants from every part of Melbourne and each restaurant has been asked to create a menu with one dish being inspired by their chosen hero.
READ MORE: Greece21: GCM celebrates 200 years from the Greek War of Independence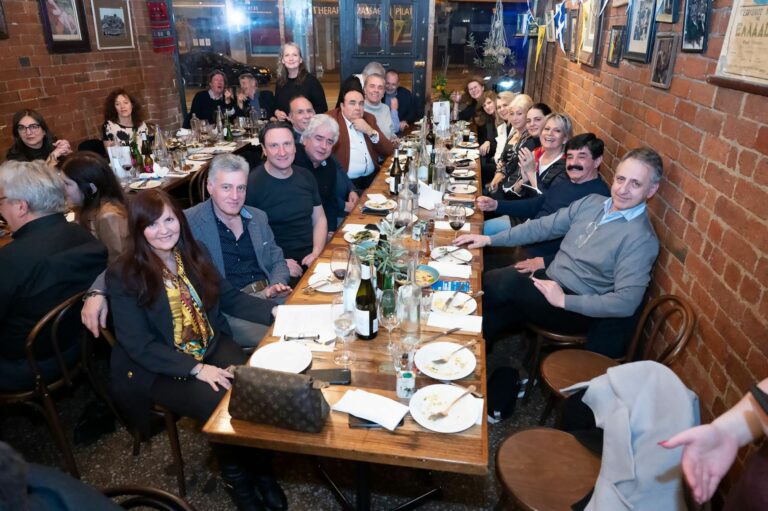 Mr Kakavelakis, who comes from Chania, spoke of the plight of Daskalogiannis who was a hero of the Cretan Revolution in 1770. Journalist and radio announcer Rena Fragioudaki also spoke about the hero.
"Through the Festival we try to connect our culture and history with modern moments, with Greek cuisine and Greek music, and to promote them to a wider audience," said President of the Greek Community of Melbourne, Bill Papastergiadis.
"For the 200th Anniversary of the beginning of the Revolution of 1821, our Community organised multiple events. This year the festival 'Flavours of Greece' is dedicated to this Anniversary. With the cooperation of Greek restaurants in Melbourne, we organised special events dedicated to the heroes of the Greek Revolution."
The next 'Flavours of Greece' event will take place at Mykonos where Manto Mavrogenous will be celebrated.
For more information visit greekcentre.com.au