Thousands of people turned out over the weekend, as well as on Monday, 25 March, to take part in annual Greek Independence Day celebrations in major cities across Australia.
In Melbourne on Sunday, hundreds of students, some as young as three wearing traditional dress from head to toe, marched towards the Shrine of Remembrance.
Proud parents and grandparents looked on from both sides of the parade, cheering on students as they marched by.
Speeches followed by official guests, including George Varemenos, the 2nd Deputy Speaker of Greek Parliament, whose presence attracted angry protests over the Prespes Agreement.
See photos below sent to use from our readers:
READ MORE: Thousands turn out to celebrate Greek Independence Day in Melbourne (photo gallery & video)
In Adelaide, Greeks and Australians gathered on Sunday at the War Memorial to pay their respects during the wreath laying ceremony and to take part in the annual parade.
Among those in attendance was Deputy Minister of Foreign Affairs, Terens Quick in Australia from Greece, along with Cypriot Presidential Commissioner Fotis Fotiou, Ambassador of Greece to Australia Aikaterini Xagorari, High Commissioner for Cyprus Martha Mavromati, and newly appointed Consul General in SA Giorgios Psiahas.
"On behalf of President of the Hellenic Republic Prokopis Pavlopoulos, I would like to express our nation's gratitude towards the Diaspora whose input to Greece had been invaluable," said Mr Quick, whose presence also attracted some criticism from certain attendees over the Macedonia dispute.
READ MORE: Oakleigh's Greek Day paved Greek Independence Day festivities
An impressive celebration took place in Sydney, where students from Greek schools across the city came together to march from Martin Place to the Sydney Opera House. The Sydney Harbour was a striking backdrop where speeches were delivered and a concert followed, with dancers in traditional dress proudly displaying their cultural heritage.
Commemorations also took place in Western Australia, where members of Perth's Greek community turned out to reflect on the Greek War of Independence, and the common values of democracy shared between Greece and Australia today, including self-determination, freedom of expression and religion.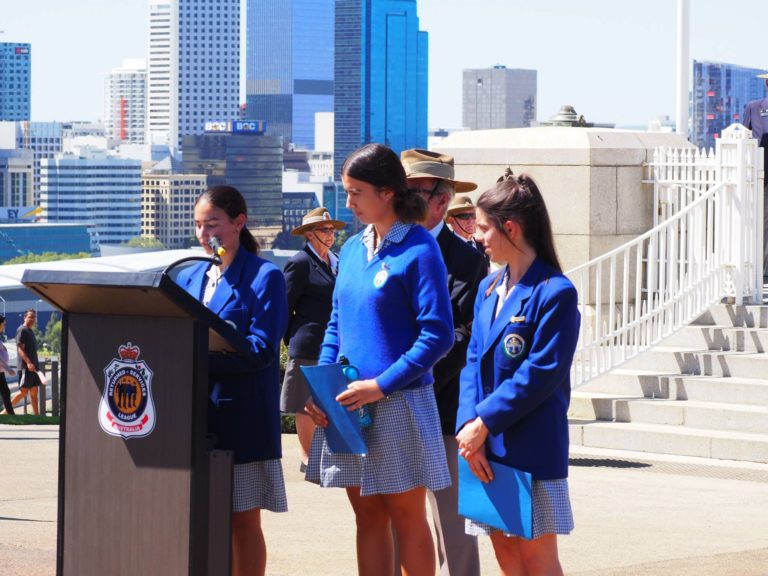 Ζήτω η Ελλάς!
* If you have any photos of Greek Independence Day celebrations you would like to share, send them through to anastasia@neoskosmos.com.au
READ NEXT: Greek protests amid the pride at Melbourne's 25 March parade